From the Trenches: Part 9
In this series, we dive into the various issues that athletic directors face and offer up strategies to thrive in the face of these challenges.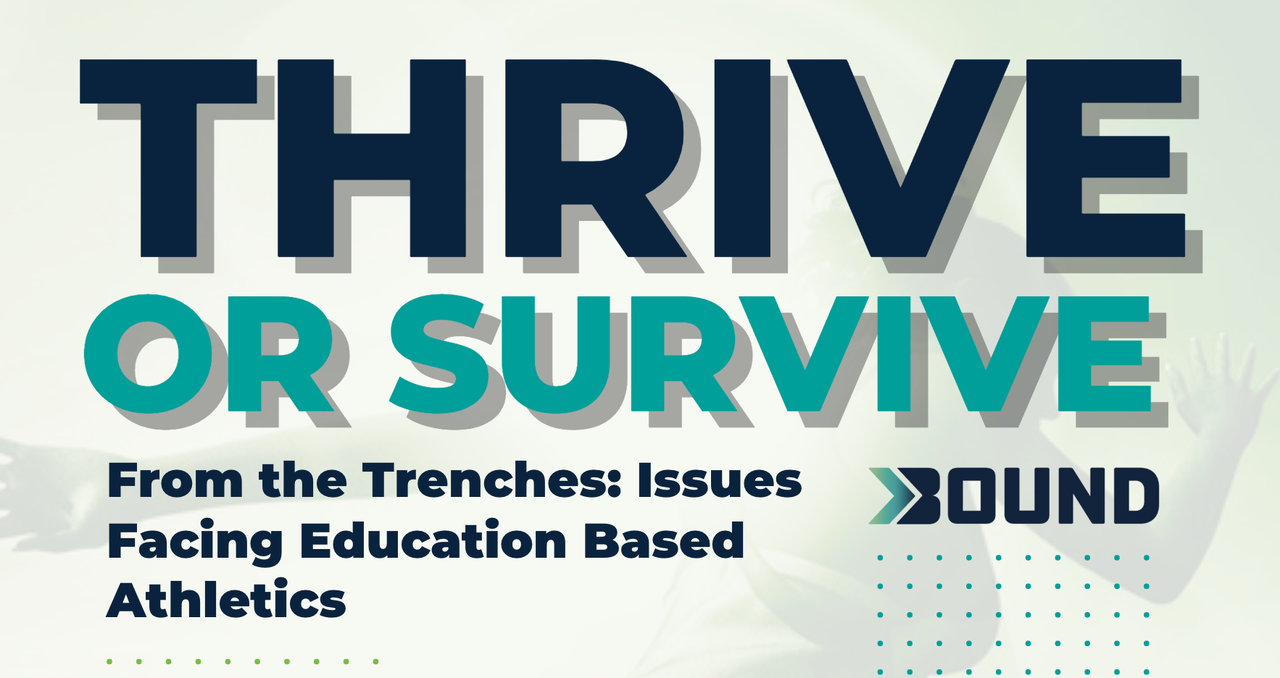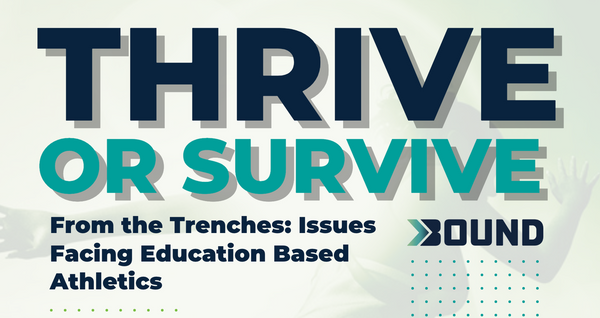 The Issues Facing Education Based Athletics & Strategies for Today's Athletic Administrators
By Brent Buttjer and Scott Garvis, CMAA, Bound AD in Residence
💡
Editors Note: This is a mutli-part series offering insight on the most pressing issues facing education based athletics and how they can best be addressed.
Part 9: Low Participation in Sports Programs
This can be due to a variety of factors, including competing activities, lack of interest, and insufficient resources. However, there are several strategies that athletic directors can employ to improve participation rates and increase interest in their programs. Here are three possible strategies:
Focus on promotion and marketing: Athletic directors can work to increase participation by focusing on promotion and marketing of their sports programs. This can include creating engaging social media posts, hosting open houses and tryout sessions, and sending out regular newsletters to parents and students. By raising awareness and generating excitement around their programs, athletic directors can attract more interest and encourage more students to participate.
Encourage multi-sport participation: Another strategy that athletic directors can use to increase participation is to encourage multi-sport participation. Many students may be hesitant to commit to a single sport due to concerns about burnout, injury, or boredom. However, by emphasizing the benefits of multi-sport participation and working with other coaches and programs, athletic directors can help students find a balance between their various interests and develop well-rounded skills.
Offer alternative sports and activities: Finally, athletic directors can increase participation by offering alternative sports and activities that may be more appealing to students. This can include less traditional sports such as ultimate frisbee, disc golf, or crossfit-style training programs. By diversifying their offerings and providing options that cater to a wider range of interests and abilities, athletic directors can help to draw in more students and keep them engaged in their programs.
"I believe that every student has the potential to benefit from participating in sports, regardless of their level of experience or ability. By  promoting the value of education-based athletics, and creating opportunities that engage and inspire all students by offering a range of programs that reflect our students' interests and needs, we can increase participation, foster a sense of belonging, and enrich the lives of our student-athletes."
~ Brent Buttjer
---

---
About Scott Garvis, CMAA, Bound AD in Residence
Scott Garvis has been a leader and innovator in intercollegiate and interscholastic athletics development and fundraising for more than 25 years – as an athletics director, coach, association board member, adviser and editorial contributor.
Scott has a record of excellence as Athletics Director, Director of Activities and Assistant Principal, having led the athletics departments at six high schools or school districts in three states.  He has achieved unparalleled success at all levels of high school athletics: large public school districts, a small public high school, a private school, and with state and national athletics administrator associations.