From the Trenches: Part 8
In this series, we dive into the various issues that athletic directors face and offer up strategies to thrive in the face of these challenges.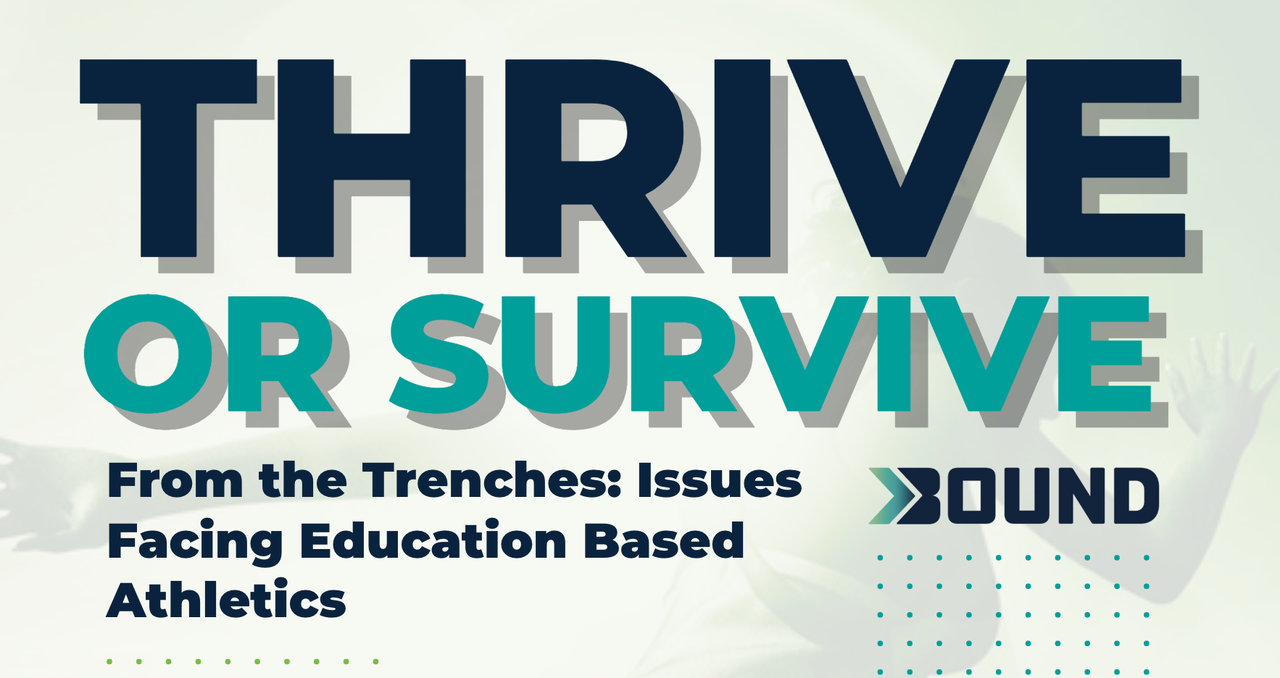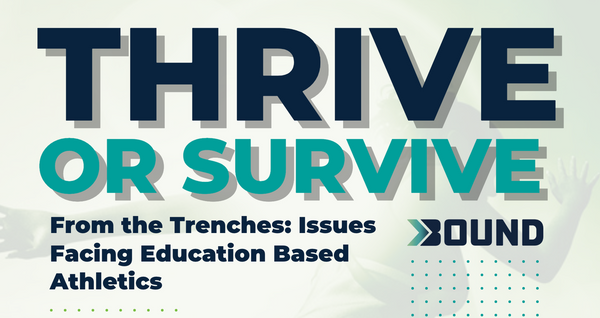 The Issues Facing Education Based Athletics & Strategies for Today's Athletic Administrators
By Brent Buttjer and Scott Garvis, CMAA, Bound AD in Residence
💡
Editors Note: This is a mutli-part series offering insight on the most pressing issues facing education based athletics and how they can best be addressed.
Part 8: Lack of Student-Athletes Buy-in
When athletes don't show up to practices, put in the work, or support their teammates, it can be frustrating for coaches, ADs, and other staff members.  Improving athlete buy-in, dedication, and commitment requires creating a culture of accountability, fostering a sense of community, and providing support and resources. By implementing these strategies, athletic directors can help athletes reach their full potential and contribute to the success of their sports programs.
Here are three strategies that athletic directors can use to improve athlete buy-in, dedication, and commitment:
Develop a culture of accountability: One of the best ways to improve athlete commitment is to develop a culture of accountability. This means setting clear expectations for athletes and holding them accountable when they don't meet those expectations. Coaches and ADs should communicate the importance of dedication and commitment to their athletes and emphasize how these traits contribute to team success. They should also establish clear consequences for athletes who don't show up to practices, games, or team events.
Foster a sense of community: Another strategy for improving athlete buy-in is to foster a sense of community within sports programs. This can be accomplished by organizing team-building activities, encouraging athletes to support each other, and creating a positive and inclusive team culture. When athletes feel connected to their teammates and coaches, they are more likely to be committed and dedicated to the team's success.
Provide support and resources: Finally, athletic directors can improve athlete buy-in by providing the necessary support and resources to help athletes succeed. This might include providing access to training facilities, hiring qualified coaches, and offering sports-specific training programs. ADs should also ensure that athletes have access to proper equipment and safety protocols. By providing athletes with the resources they need to succeed, athletic directors can help them feel more committed to their sport and team.
---

---
About Scott Garvis, CMAA, Bound AD in Residence
Scott Garvis has been a leader and innovator in intercollegiate and interscholastic athletics development and fundraising for more than 25 years – as an athletics director, coach, association board member, adviser and editorial contributor.
Scott has a record of excellence as Athletics Director, Director of Activities and Assistant Principal, having led the athletics departments at six high schools or school districts in three states.  He has achieved unparalleled success at all levels of high school athletics: large public school districts, a small public high school, a private school, and with state and national athletics administrator associations.