From the Trenches: Part 5
In this series, we dive into the various issues that athletic directors face and offer up strategies to thrive in the face of these challenges.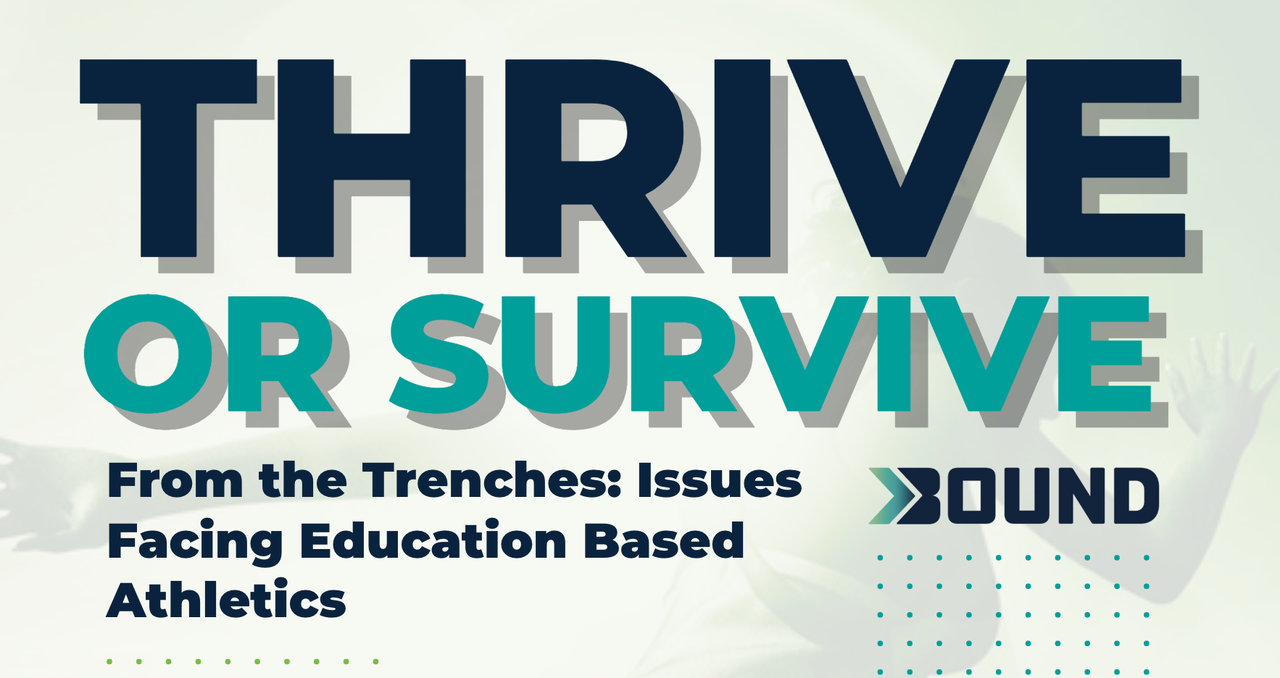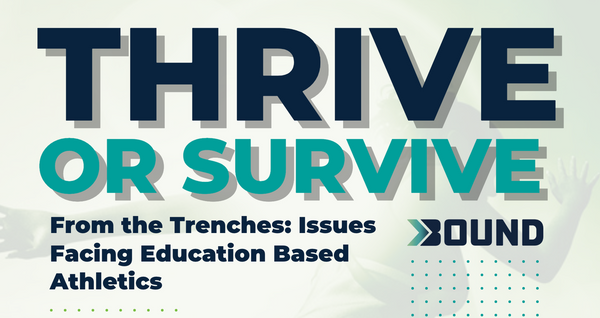 The Issues Facing Education Based Athletics & Strategies for Today's Athletic Administrators
By Brent Buttjer and Scott Garvis, CMAA, Bound AD in Residence
💡
Editors Note: This is a mutli-part series offering insight on the most pressing issues facing education based athletics and how they can best be addressed.
Part 5: Recruiting and Retaining Quality Coaches
One of the most significant challenges for athletic directors is recruiting and retaining quality coaches. Without quality coaches, athletic programs may not be able to achieve their full potential, and student-athletes may not have the guidance and leadership they need to succeed both on and off the field. Here are nine strategies that athletic directors can use to improve their recruitment and hiring of quality coaches:
Establish clear hiring criteria: Athletic directors should develop a clear and comprehensive set of hiring criteria for coaching positions. These criteria should include both the technical skills and experience required for the job, as well as the coach's ability to work with student-athletes, parents, and other members of the athletic department.
Offer incentives: Some schools have found success in offering signing bonuses or paying teachers who coach for three years. This approach can help attract high-quality coaches who may be hesitant to take on additional responsibilities.
Recruit former players: Head coaches who recruit former players can be an effective way to build a strong coaching staff. These individuals have a deep understanding of the sport and can be motivated to give back to the program that they were a part of.
Look for candidates within the school: Hiring coaches who already work in the building can be a cost-effective way to bring in quality coaches. These individuals are already familiar with the school culture and can provide a level of continuity that outside hires may not be able to match.
Develop a robust recruitment process: Athletic directors should develop a recruitment process that allows them to identify and attract the best candidates for coaching positions. This process may include advertising job openings on relevant websites, networking with local coaches and athletic departments, and reaching out to coaches at the collegiate and professional levels.
Build relationships with local coaching communities: Athletic directors should build strong relationships with local coaching communities to better understand the coaching landscape in their area. By establishing relationships with local coaches and athletic departments, athletic directors can gain valuable insights into potential coaching candidates and build a network of trusted resources.
Provide professional development opportunities: Athletic directors should provide ongoing professional development opportunities to coaches to help them improve their skills and stay up-to-date with the latest trends and techniques in their sport. This may include attending coaching clinics, participating in online courses, or providing access to coaching resources and materials.
Offer competitive compensation and benefits: Athletic directors should offer competitive compensation and benefits packages to attract and retain top coaching talent. This may include offering bonuses for longevity, and offering flexible practice and game scheduling.
Foster a positive and supportive work environment: Athletic directors should create a positive and supportive work environment for coaches that promotes open communication, collaboration, and teamwork. By fostering a positive culture within the athletic department, athletic directors can help coaches feel valued and motivated to succeed, which can ultimately benefit student-athletes and the entire athletic program.
"Recruiting and retaining quality coaches is essential to the success of our sports programs. Coaches are not only mentors and role models for our student-athletes, but also ambassadors for our school community. By providing professional development, recognition, and resources, we can empower our coaches to reach their full potential and make a positive impact on our student-athletes and school culture."
~ Brent Buttjer
---

---
About Scott Garvis, CMAA, Bound AD in Residence
Scott Garvis has been a leader and innovator in intercollegiate and interscholastic athletics development and fundraising for more than 25 years – as an athletics director, coach, association board member, adviser and editorial contributor.
Scott has a record of excellence as Athletics Director, Director of Activities and Assistant Principal, having led the athletics departments at six high schools or school districts in three states.  He has achieved unparalleled success at all levels of high school athletics: large public school districts, a small public high school, a private school, and with state and national athletics administrator associations.