From the Trenches: Part 4
In this series, we dive into the various issues that athletic directors face and offer up strategies to thrive in the face of these challenges.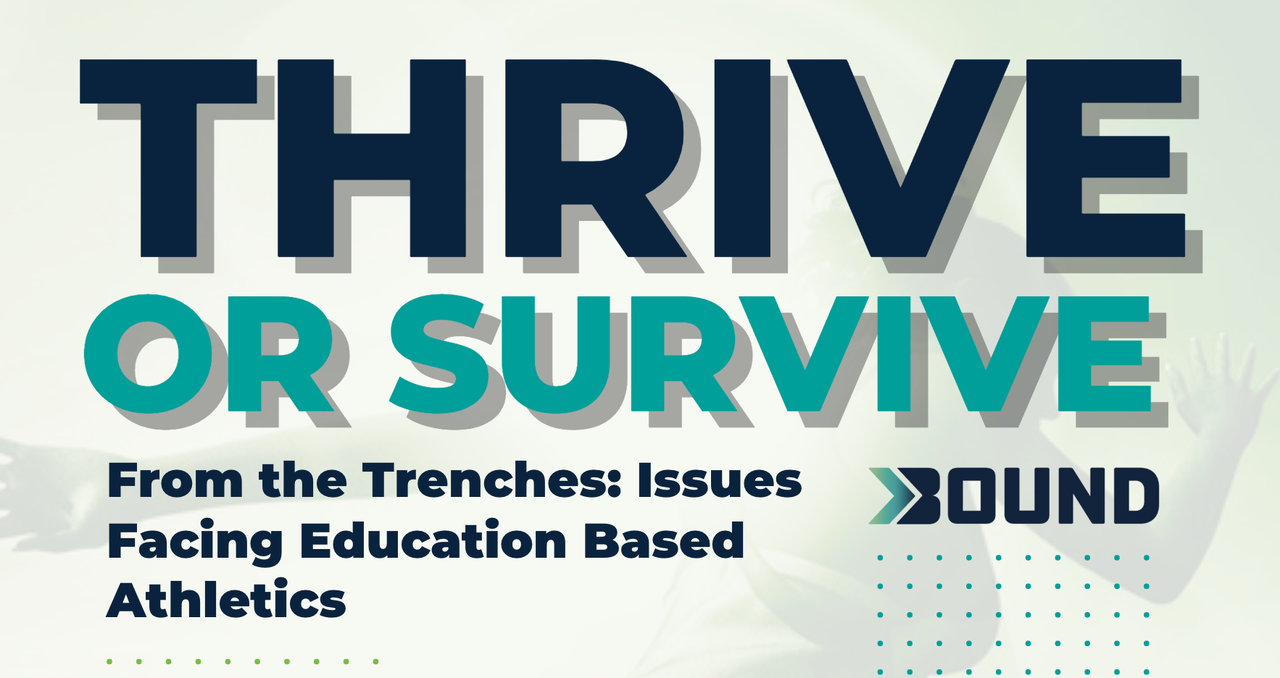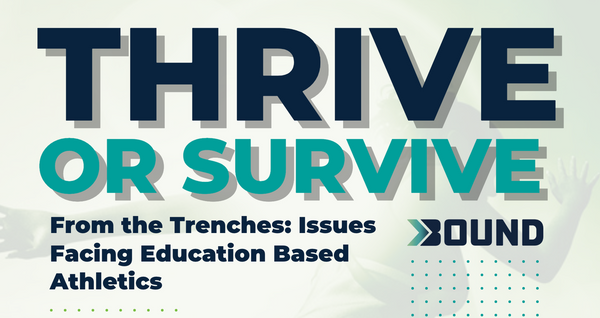 The Issues Facing Education Based Athletics & Strategies for Today's Athletic Administrators
By Brent Buttjer and Scott Garvis, CMAA, Bound AD in Residence
💡
Editors Note: This is a mutli-part series offering insight on the most pressing issues facing education based athletics and how they can best be addressed.
Part 4: Lack of Support from Upper Administration
Some athletic directors feel that their work is undervalued and that they are not given the resources and support they need to do their job effectively. This can lead to burnout and frustration, and ultimately impact the success of the athletic program. Here are three strategies that athletic directors can use to address this issue:
Build Relationships with Upper Administration: Athletic directors should make an effort to build positive relationships with upper administration. This can include meeting with them regularly to discuss the athletic program and its needs, sharing success stories and data that illustrate the program's impact, and collaborating with them on initiatives that benefit the entire school community. By building a strong rapport with upper administration, athletic directors may be able to secure additional resources and support for their program.
Advocate for the Athletic Program: Another strategy is to advocate for the athletic program within the school and the community. This can include creating a strategic plan for the program that outlines its goals and objectives, communicating regularly with parents and other stakeholders about the program's successes and challenges, and seeking out partnerships with local businesses and organizations that can provide additional resources and support. By raising awareness and visibility for the program, athletic directors may be able to secure more support from upper administration.
Use Data to Make the Case: Athletic directors should also make use of data to demonstrate the impact of their program. This can include tracking participation rates, academic performance, and other indicators of success, as well as collecting feedback from student-athletes, coaches, and parents. By using data to make the case for the program, athletic directors can show upper administration the importance of investing in athletics and the positive impact it can have on the entire school community.

"As an athletic director, What is your Why?  I understand the challenges that can arise from a lack of support from administration. However, I believe that by harnessing our passion, dedication, and resourcefulness, we can demonstrate the value of our programs and the positive impact they have on our community. By staying focused on our mission and working together, we can overcome any obstacle and achieve the success that our student-athletes deserve."
~ Brent Buttjer
---

---
About Scott Garvis, CMAA, Bound AD in Residence
Scott Garvis has been a leader and innovator in intercollegiate and interscholastic athletics development and fundraising for more than 25 years – as an athletics director, coach, association board member, adviser and editorial contributor.
Scott has a record of excellence as Athletics Director, Director of Activities and Assistant Principal, having led the athletics departments at six high schools or school districts in three states.  He has achieved unparalleled success at all levels of high school athletics: large public school districts, a small public high school, a private school, and with state and national athletics administrator associations.