From the Trenches: Part 14
In this series, we dive into the various issues that athletic directors face and offer up strategies to thrive in the face of these challenges.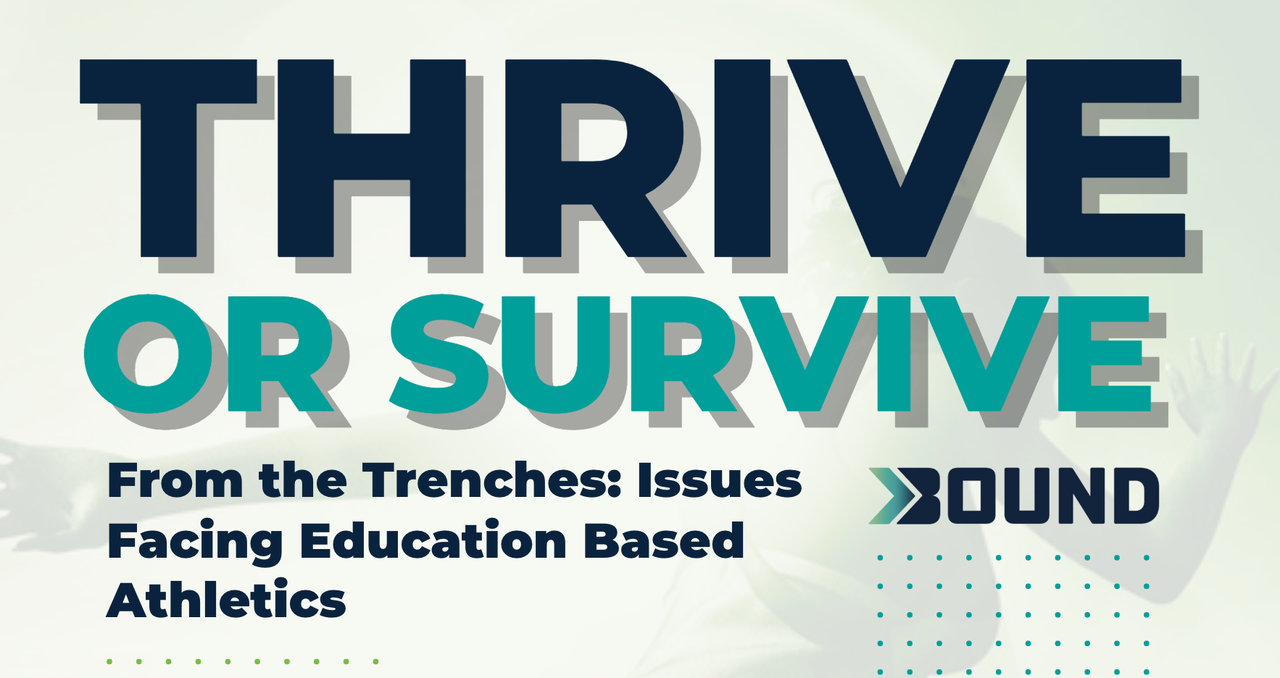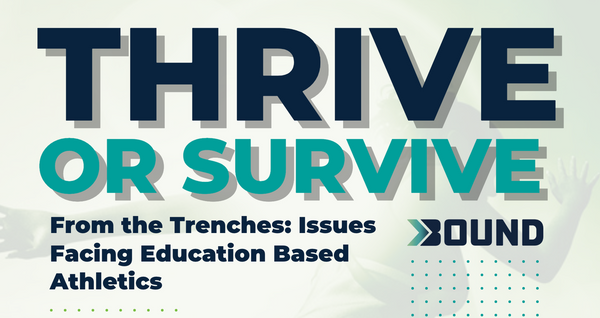 The Issues Facing Education Based Athletics & Strategies for Today's Athletic Administrators
By Brent Buttjer and Scott Garvis, CMAA, Bound AD in Residence
💡
Editors Note: This is a mutli-part series offering insight on the most pressing issues facing education based athletics and how they can best be addressed.
Part 14: Implementing a Strength and Conditioning Program
Implementing a strength and conditioning program for all student-athletes can be challenging for athletic directors, especially when working with a limited budget. implementing a strength and conditioning program for all student-athletes can have a significant positive impact on their athletic performance and overall health. Despite limited budgets, athletic directors can implement effective programs by utilizing various strategies. These strategies include creating partnerships with local businesses, leveraging technology to reduce equipment costs, utilizing existing staff to provide coaching, establishing a comprehensive plan that prioritizes progressions and technique, providing opportunities for education and training, and seeking out grants and fundraising opportunities.
Develop a Comprehensive Plan: Developing a comprehensive plan for your strength and conditioning program is essential. The plan should cover everything from budget, equipment, scheduling, and staffing.
Partner with Local Gyms: Partnering with local gyms can be a great way to provide your student-athletes with access to equipment and training. These partnerships can also help to reduce costs associated with equipment purchases.
Leverage Technology: Leverage technology to develop and monitor your strength and conditioning program. There are various online tools and apps that can help with programming, tracking progress, and providing feedback to athletes.
Focus on Injury Prevention: Injury prevention should be a top priority when developing a strength and conditioning program. Working with a certified strength and conditioning coach can help to ensure that exercises are safe and effective.
Provide Ongoing Training for Coaches: Providing ongoing training for coaches is essential to ensure that they can effectively implement the strength and conditioning program. This can include workshops, webinars, and online courses.
Partner with Local Physical Therapy Clinics: Partnering with local physical therapy clinics can be a great way to provide your student-athletes with access to injury prevention resources, as well as rehabilitation services in the event of an injury.
---

---
About Scott Garvis, CMAA, Bound AD in Residence
Scott Garvis has been a leader and innovator in intercollegiate and interscholastic athletics development and fundraising for more than 25 years – as an athletics director, coach, association board member, adviser and editorial contributor.
Scott has a record of excellence as Athletics Director, Director of Activities and Assistant Principal, having led the athletics departments at six high schools or school districts in three states.  He has achieved unparalleled success at all levels of high school athletics: large public school districts, a small public high school, a private school, and with state and national athletics administrator associations.