From the Trenches: Part 13
In this series, we dive into the various issues that athletic directors face and offer up strategies to thrive in the face of these challenges.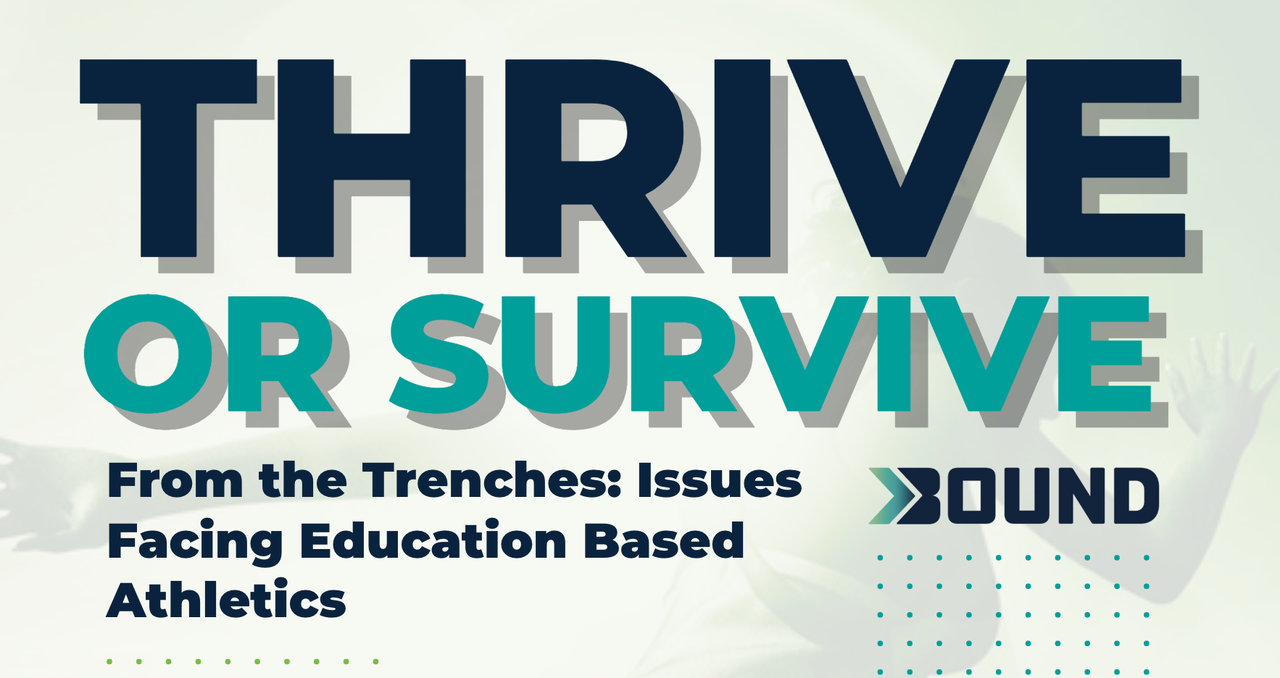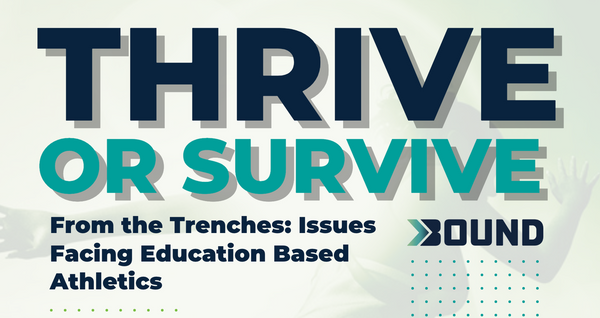 The Issues Facing Education Based Athletics & Strategies for Today's Athletic Administrators
By Brent Buttjer and Scott Garvis, CMAA, Bound AD in Residence
💡
Editors Note: This is a mutli-part series offering insight on the most pressing issues facing education based athletics and how they can best be addressed.
Part 13: Lack of Transportation
This is a critical issue for high school athletic programs, as it is necessary to have reliable transportation to get athletes to games and competitions. However, finding and retaining qualified bus drivers can be a challenge for athletic directors. Here are three strategies that can be implemented to improve transportation for athletic programs:
Partner with local transportation companies: One solution is to partner with local transportation companies to provide buses and drivers for athletic events. Many companies have the resources and staff to provide safe and reliable transportation for student athletes, and they can often offer competitive pricing. Athletic directors can work with these companies to establish contracts for regular transportation services, which can help ensure that buses and drivers are available when needed.
Recruit and train new bus drivers: Another strategy is to recruit and train new bus drivers specifically for athletic events. This can involve reaching out to the community to find individuals who are interested in driving for sports teams, and providing them with the necessary training and certification. Many school districts offer training programs for bus drivers, and athletic directors can work with district officials to develop a program that focuses specifically on the needs of athletic programs.
Provide incentives for drivers: To retain bus drivers, athletic directors can offer incentives such as school gear, activity passes, and recognition for outstanding service. By creating a positive and supportive work environment, athletic directors can help ensure that drivers are motivated to provide safe and reliable transportation services for student athletes. Additionally, offering incentives can help attract new drivers to the program, as they will see that the district values and rewards their contributions.
---

---
About Scott Garvis, CMAA, Bound AD in Residence
Scott Garvis has been a leader and innovator in intercollegiate and interscholastic athletics development and fundraising for more than 25 years – as an athletics director, coach, association board member, adviser and editorial contributor.
Scott has a record of excellence as Athletics Director, Director of Activities and Assistant Principal, having led the athletics departments at six high schools or school districts in three states.  He has achieved unparalleled success at all levels of high school athletics: large public school districts, a small public high school, a private school, and with state and national athletics administrator associations.