From the Trenches: Part 10
In this series, we dive into the various issues that athletic directors face and offer up strategies to thrive in the face of these challenges.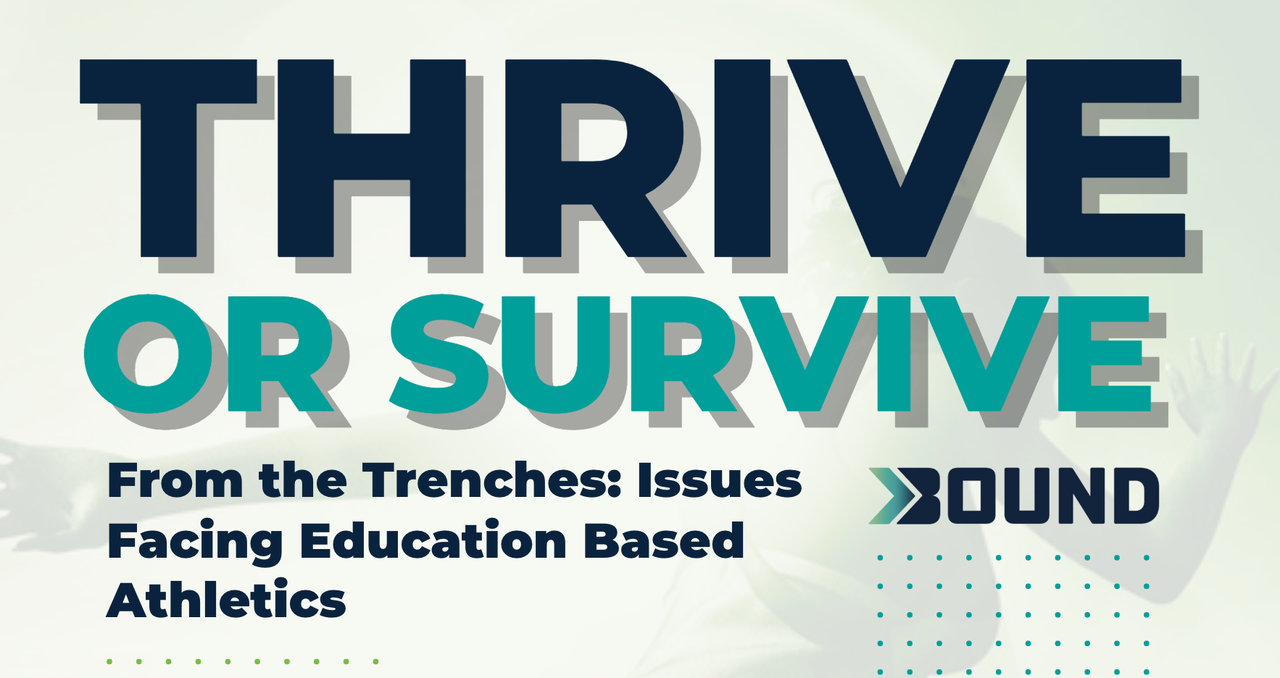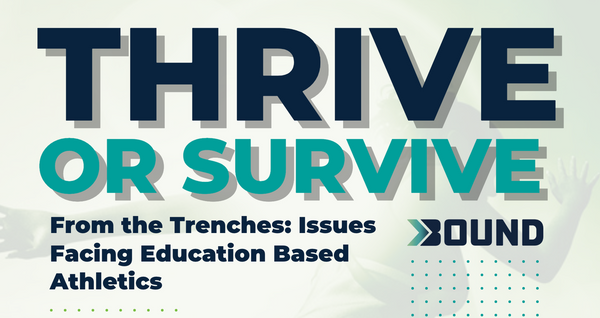 The Issues Facing Education Based Athletics & Strategies for Today's Athletic Administrators
By Brent Buttjer and Scott Garvis, CMAA, Bound AD in Residence
💡
Editors Note: This is a mutli-part series offering insight on the most pressing issues facing education based athletics and how they can best be addressed.
Part 10: Official Shortage, Recruitment and Retention of Officials
Finding and retaining officials is another major challenge facing athletic directors. Here are three strategies that can help address this issue:
Set a pay scale: Associations can set a pay scale for officials to help attract and retain officials. This approach can also ensure that officials are being compensated consistently across the state for their time and effort.
Encourage community involvement: Athletic directors can encourage community members to get involved in officiating. Schools can offer training sessions, workshops, and mentorship programs to help individuals become more comfortable with officiating.
Develop an officials pool: Athletic directors can work with other schools to develop a statewide pool of officials. This approach can help ensure that there are enough officials available for games and can make scheduling easier for athletic directors.
Create a recruitment program: One effective strategy is to create a program that targets prospective officials. This can involve reaching out to local schools, colleges, and even businesses to find people who may be interested in officiating. Additionally, some states have programs in place that help to train and certify new officials. These programs can be a valuable resource for athletic directors looking to recruit new talent.
Offer incentives: Athletic directors can also offer incentives to prospective officials. These might include financial rewards such as a stipend or bonus for working games, or other perks like free admission to events or access to training and development programs. These incentives can help to attract more people to the profession and encourage them to stay involved over the long-term.
Foster a positive culture: Finally, creating a positive culture around officiating can also help to recruit new officials. By promoting the importance of the role that officials play in the success of athletic events, and emphasizing the value of fair play and sportsmanship, athletic directors can help to create an environment that is attractive to potential officials. Additionally, fostering strong relationships between officials and coaches, athletes, and fans can help to build trust and respect, making it more likely that officials will continue to work games and events in the future.
"The shortage of officials is a critical issue facing education based athletics. It's not just about filling positions, but about ensuring that we have qualified and dedicated officials who uphold the integrity and fairness of our games. Let's work together to recruit and retain officials by creating a supportive and rewarding environment that recognizes their contributions and encourages their growth. By investing in our officials, we can strengthen our sports programs and build a culture of excellence and professionalism that benefits everyone involved."
~ Scott Garvis C.M.A.A.
---

---
About Scott Garvis, CMAA, Bound AD in Residence
Scott Garvis has been a leader and innovator in intercollegiate and interscholastic athletics development and fundraising for more than 25 years – as an athletics director, coach, association board member, adviser and editorial contributor.
Scott has a record of excellence as Athletics Director, Director of Activities and Assistant Principal, having led the athletics departments at six high schools or school districts in three states.  He has achieved unparalleled success at all levels of high school athletics: large public school districts, a small public high school, a private school, and with state and national athletics administrator associations.