Coaching Professional Development
As we wrap up our spring seasons and gear up for the fall sports season, it's important to prioritize the development of your coaching staff. A well-trained coaching staff can make all the difference in the success of our athletes both on and off the field. That's why I'm excited to share a free resource with you to implement 12 sessions of professional development for your coaches.
Thanks to our sponsor, Bound HQ, we have access to a coaching professional development presentation that is sure to motivate and inspire your coaches. The sessions cover a range of topics from leadership and communication to team-building and goal-setting. The best part is that this resource is completely free to you and your staff!
To access the coaching professional development facilitation presentation, simply click on the button provided below. And if you have any questions or need further assistance, don't hesitate to reach out to our Bound Resident Athletic Director Scott Garvis.
Athletic Leaders are important because they inspire, motivate, cast a vision, & provide purpose, for people to accomplish their goals and foster positive transformation in the lives of those they lead!

Facilitating professional development or a book study doesn't have to be complicated if you plan and organize. This professional development study guide provides all the resources you need to facilitate meaningful discussions to create a positive team culture. This resource provides discussion questions for each chapter along with activities, in-depth assignments and reflections to create a positive climate and culture for your teams.
This professional development guide promotes conversations among student-athletes, coaches, and school staff that will lead to the application of new ideas, strategies and practices in improving your culture. It is a great way to focus on issues related to positive change and also helps to build community and trust within your education based activity programs.
I encourage you to consider investing in The DNA of an Athletic Leader: Study Guide for your coaching staff.  This study guide is a great resource you as an athletic director to lead your coaches to excellence.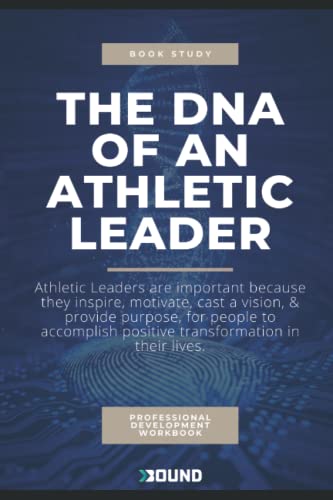 Investing in our coaching staff is an investment in the success of our athletes. Let's make this fall season our best yet by providing our coaches with the tools and resources they need to thrive. If I can be of any assistance please reach out to me anytime.  Click on the button below to schedule a free consultation.