Bound™ Tournaments Brings Order to Ames Early Bird
Bound Tournaments helps coordinate your event, from promotion and registration through payments, scheduling, and brackets.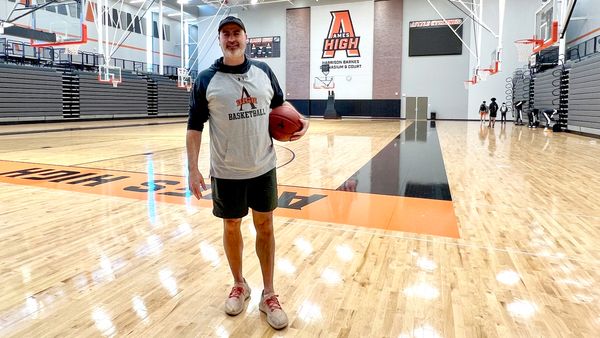 Platform helps coordinate annual Early Bird event, from promotion and registration through payments, scheduling, and brackets
The second Saturday in December each year, youth basketball teams from across central Iowa gather in Ames—a community rich with basketball tradition—for the one-day Ames Early Bird tournament organized by the Ames Basketball Club (AClub). The tourney is geared toward school-affiliated clubs and offers a three-game guarantee, certified officials, and a great environment to play ball.
Until very recently, the tournament was coordinated and run on good old manpower. Registration flyers were sent out via email and received with a check via snail mail. Teams were tracked on spreadsheets, which fed pools and eventually playoff brackets.
"We were really old school," says AClub Director and Ames High sophomore boys coach Andrew Zalasky. "The tournament is coordinated by the coaches in the program. With it being during our high school season, we didn't feel like we had time to learn a new way of doing things, so we did it the way we started back in 2007. We dabbled with Tourney Machine for a couple years, but it wasn't until Bound approached us that we saw the value in a comprehensive platform."
Zalasky says he worked closely with the Bound team to get the tournament set up and then it "essentially ran itself." The 2022 version of the Ames Early Bird drew more than 50 teams for action on four courts at the high school and three courts at local elementary schools. In total, more than 80 games were played.
"This is by far the largest tournament we have had in its nearly 15 years," Zalasky says. "A lot of that has to do with Bound and the ease of registration. In the past we required teams fill out a paper form and mail a check. Now they can have their registration handled in just a couple minutes."
Having access to all the registration information, separated by division, helped ease scheduling. Zalasky touts the powerful backend that allowed him to adjust divisions on the fly and accommodate special requests from teams, including staggering divisions for coaches leading multiple teams. The AClub didn't use the ticketing function but made use of every other tool in the Bound Tournaments arsenal.
"This is our major fundraiser for the season," Zalasky says. "Being able to use a single product—that was free to use—made management more efficient and allowed us to focus more on filling our divisions than chasing down checks or messing around with spreadsheets. We earned more money with the tournament this year than we ever had. I don't think it is a coincidence that we had so much success the year we made the move to Bound."
Run Your Youth Tourney with Bound ... FOR FREE
The team at Bound – the same group that developed the groundbreaking Tourney Machine app – offers Bound Tournaments. With the robust offering, tournament directors can run registration, scheduling, credit card/online gate collection and enter game results … FOR FREE.
The Bound team has taken its years of knowledge and poured it into a system that takes all the best from Tourney Machine and makes it even smarter:
Access to score information from any other events that use Bound Tournaments, helping optimize matchups in tournaments, and avoiding matching up teams that have played several times and/or are at different skill levels.
Tournament registration is part of a listing in Bound and part of the "Bound Tournament Series" marketing campaign to promote tournaments listed on the platform.
Access to use online and onsite credit card readers to greatly reduce cash managed onsite.
Integration between Bound Tournaments and the Bound High School system is seamless, making it easy to create a profile that links to individual high schools.
Getting started is simple. Just email sam@gobound.com. Bound's legendary support team will help you get up and going (at no cost!) with registration, train you on the basics of the system, and start marketing your tournament all over your region.