Bound™ Helps Gunderson Make a Technological Leap Forward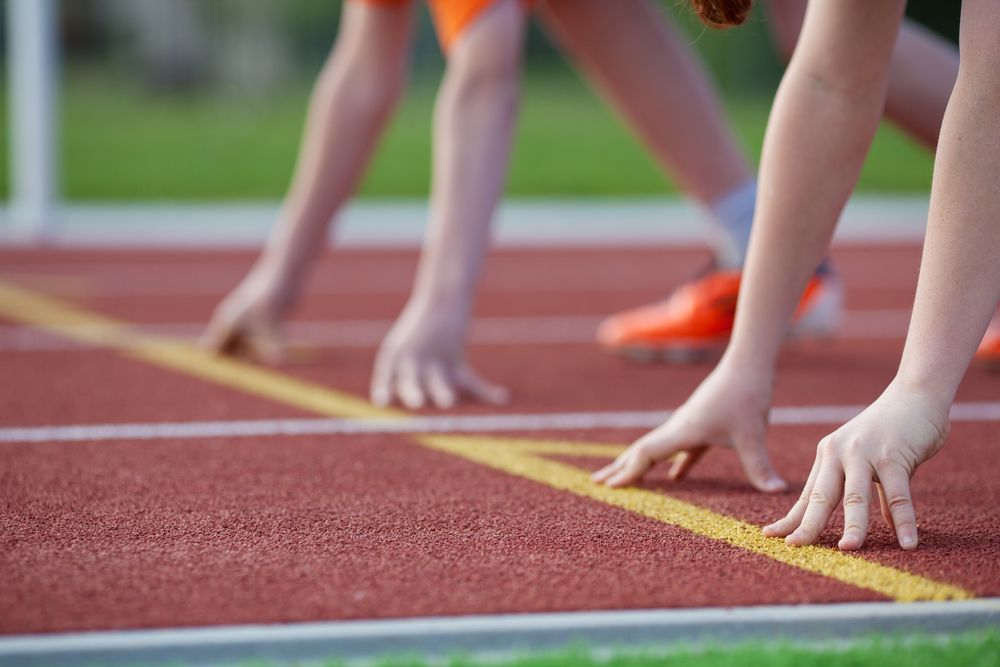 Diverse tools make it easier for everything from managing stats to communicating with families and the community
In more than two decades in athletics administration, Mark Gunderson is always on the hunt for technologies that can help him do his work more efficiently. As Athletic Director in the MOC-Floyd Valley school district in northwest Iowa, Mark oversees more than a dozen sports in middle school through high school. He says the tools offered by Bound™ represent the biggest technological leap forward since the introduction of email.
"Email was big for us, because the job used to involve sitting on the phone trying to connect with other ADs. Then once we connected, we'd have to write out or photocopy contracts for games, stick it in the mail and then wait for it to come back," he says. "So being able to shoot an email and correspond that way was big. Bound™ is another significant advancement for us."
The team at MOV-Floyd Valley uses Bound™ to perform its state-required upload of statistics at the high school varsity level, to communicate with players and parents, to share information about the different sports with the community, and more. In addition to using Bound™ at the high school, MOC-Floyd Valley has also begun to use the app's tools at the junior high level.
Streamlining Communications
During 2020, Mark helped his coaches orient to the Notify tool to ensure a more consistent mode of communications across all programs.
"We've spent the last year helping coaches transition from email or text or other ways of communicating to using Bound™ tools," Mark says. "Season by season we are making the change. It has been a bit of an adjustment, but I think our communications was greatly improved, especially for parents, during football, cross country and volleyball. Once we get everyone up to speed, including coaches, parents and players, it's going to be a lot easier for everyone."
That includes Mark himself. In past years, he was bombarded with questions from every direction—phone, email, face-to-face. While that's not uncommon for someone in his position, transitioning to the Notify tool has helped to streamline how parents and coaches find and share information.
"I use the word 'quieter'," Mark says. "I still get a lot of questions, but some of the repetitive ones are answered by the app. There is one place that parents and players can go to get information. It is a uniform way of communicating and makes my job a little more efficient."
Perfect Tool During the Pandemic
During the COVID-19 pandemic, having a consistent communications tool has been vital, especially with last minute changes to schedules.
"It is so easy for us to get out a message to everyone interested in a specific game," Mark says. "We can reach everyone to let them know that masks are required, that the game will begin at a specific time, and if we are playing at multiple levels which fans can be there and which cannot. That is the kind of stuff that we just can't put on the schedule. It has to go out another way and Bound™ allows us to make that happen."
In addition to making communications easier, MOC-Floyd Valley had athletes use the COVID-19 screening tool during the pandemic. The tool gathered basic information to help determine whether athletes were symptomatic prior to attending a practice or game. Having a central location to gather that information was convenient and helped to ensure athletes and coaches were as safe as possible.
Sharing Information Made Simple
Mark says Bound™ also makes it easier to share information about how each team – and each player – is doing with all interested parties, from parents and grandparents to the community as a whole.
"We've always had a way to communicate about our varsity programs because they are covered by the local media," Mark says. "With Bound™ we can share scores and information about all our programs, not just the varsity ones. It is nice for people to get in and see how the seventh or eighth grade team is doing."
Mark says he is also stopped regularly and thanked for another feature offered by Bound™.
"Just one example, I was at a seventh grade football game last fall and walking past the bleachers," he says. "I had three parents stop me and tell me that Bound™ was awesome. They said they didn't have to wonder who number 42 or number 89 was anymore. They could pull up the app and the roster was right there. That may sound like a minor thing, but if you're those parents, it is a big deal to have it at your finger tips."
In the future, Mark says the athletics administration team at MOC-Floyd Valley will take a closer look at rolling out a few other Bound™ features, including the fundraising tool. He says he is willing to make the investment of time upfront to get things set up because Bound™ has proven itself as a resource-saver in the long run.
"Each year we are adding more information to Bound™," Mark says. "We will get there with some of the newer offerings. We are excited about the potential of having one app to do all we need to do. We see Bound™ headed in that direction.
Superior Customer Service Sets Bound™ Apart
While Bound™ has developed a reputation for its ease of use, MOC-Floyd Valley Athletic Director Mark Gunderson says he and his team had a bit of a learning curve putting it into use across their more than a dozen sports. They learned early on that the only thing more impressive than Bound™'s offerings was its' support team.
"The thing that separates Bound™ from other similar technology companies is the tech support and service," Mark says. "I've met most of the team at Bound™ and to a person they are terrific people."
Mark says that makes a big difference.
"This product works because if I have a question, someone gets back to me right away," he adds. "Whoever I work with, I get an answer. With other companies, I've had the experience where I send a support request or a suggestion and get a generic response or an email that says to check out their frequently asked questions."
Bound™ doesn't outsource any of its support. Whether it is a question or an enhancement request, it is received by a member of the team. The goal in keeping support in-house is to ensure the Bound™ team remains as close to the customer as possible.
"There is a personal touch at Bound™ that is not there at other companies," Mark adds. "It comes from the heart. They love what they're doing, and they love serving people."