Bound For What's Next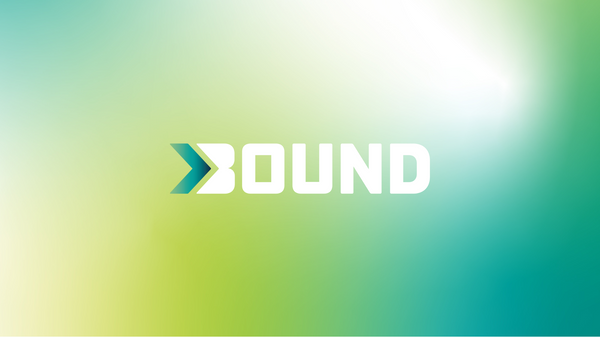 Today, youth sports and activities platform Varsity Bound, is officially changing its name to Bound™. The platform helps bring youth sports and activities together for athletic directors, administrators, coaches, participants and fans.
In recent years, Varsity Bound has specifically served as a platform for State Associations and High School Sports. Starting in 2022, Bound™ will expand into the management of all High School/Middle School Sports and Activities, as well as Youth Sports Tournaments and Youth Sports Club management. This expansion in service leverages the previous success of Bound's founding team with youth sports tournament software Tourney Machine.
The Bound™ platform serves:
High School State Associations
High School/Middle School Activities
Youth Sports Tournaments
Youth Sports Clubs
Sports Media
"Parents start their kids' sports journey at a young age; it's really difficult to understand all the options available from local travel clubs to rec leagues. Because of this, the path to school sports is very different for each." says CEO and Co-founder, Sam Schill. "We have witnessed the transition from youth sports to the kids' very first school sports experience and we want to make that experience as rewarding as possible."
The Bound™ platform allows individual youth sports and activities clubs to interact and work together, delivering tools that facilitate efficient and effective event and program management for those who direct youth sports and activities. Additionally, for the first time, Bound™ brings a student's entire youth sports and activities world into one place where they can find their practice/competition schedules, communicate with their coaches, see their stats and team's stats, register for activities and events, get recruited, and more.  
"The IGHSAU has had a great working relationship for over a decade, starting with Tourney Machine and now with Bound™," says Jean Berger, Executive Director of the Iowa High School Girls Athletic Union. "They understand the needs of those helping to manage athletics, be it AD's, youth directors and certainly for us at the Girls Union. We are excited to see how our continued partnership can help celebrate the Iowa Girl." Says, Jean Berger, Executive Direct of the Iowa High School Girls Athletic Union
Bound™ is designed to serve student athletes and those in other activities including Band, Chorus, Speech and other fine arts.
"Having one system that tracks a student's accomplishment whether it was on the field or the stage was critical for us," says Aaron Magnuson, Director of Technology of the South Dakota High School State Association. "Bound™ has been able to deliver."
The name change also comes with brand new features expanding past High School sports. Now local club, league and tournament directors can use Bound. "Varsity Bound (now Bound) has been a great resource for High School sports across Iowa, says David Dear, Ames Youth Baseball President who is now using Bound to manage it's club teams, rec league and tournaments. "Anything we can do to create a consistent experience for organizers and parents across the community is a win-win."
"We hope the Bound™ brand grows to be known well for being helpful to organizers, but also inspirational to kids," Schill says. "We view being 'Bound' as a mindset that we want all kids and adults to have. We're all bound for something meaningful. Sports and activities can play a big role in helping kids discover exactly what they are bound for."
---
Bound™ is a sports technology startup based in Ames, Iowa. Founded by Sam Schill, Brian Capesius, Nathan Haila, Todd Lawler, Rob Lynch, and Tom Lynch, Bound™ leverages the founding team's extensive experience in youth activities and sports data management to create a a comprehensive platform that delivers effective, efficient web-based and app-based tools to activities administrators while putting a wealth of data in the hands of coaches, participants, parents and fans. The founding team is confident that their shared vision of making the youth activities experience easier to navigate will improve the atmosphere for all involved by leaps and bounds.