Bound Break (Issue 27)
More than an app, we are your partner in bringing efficiency to your athletic department.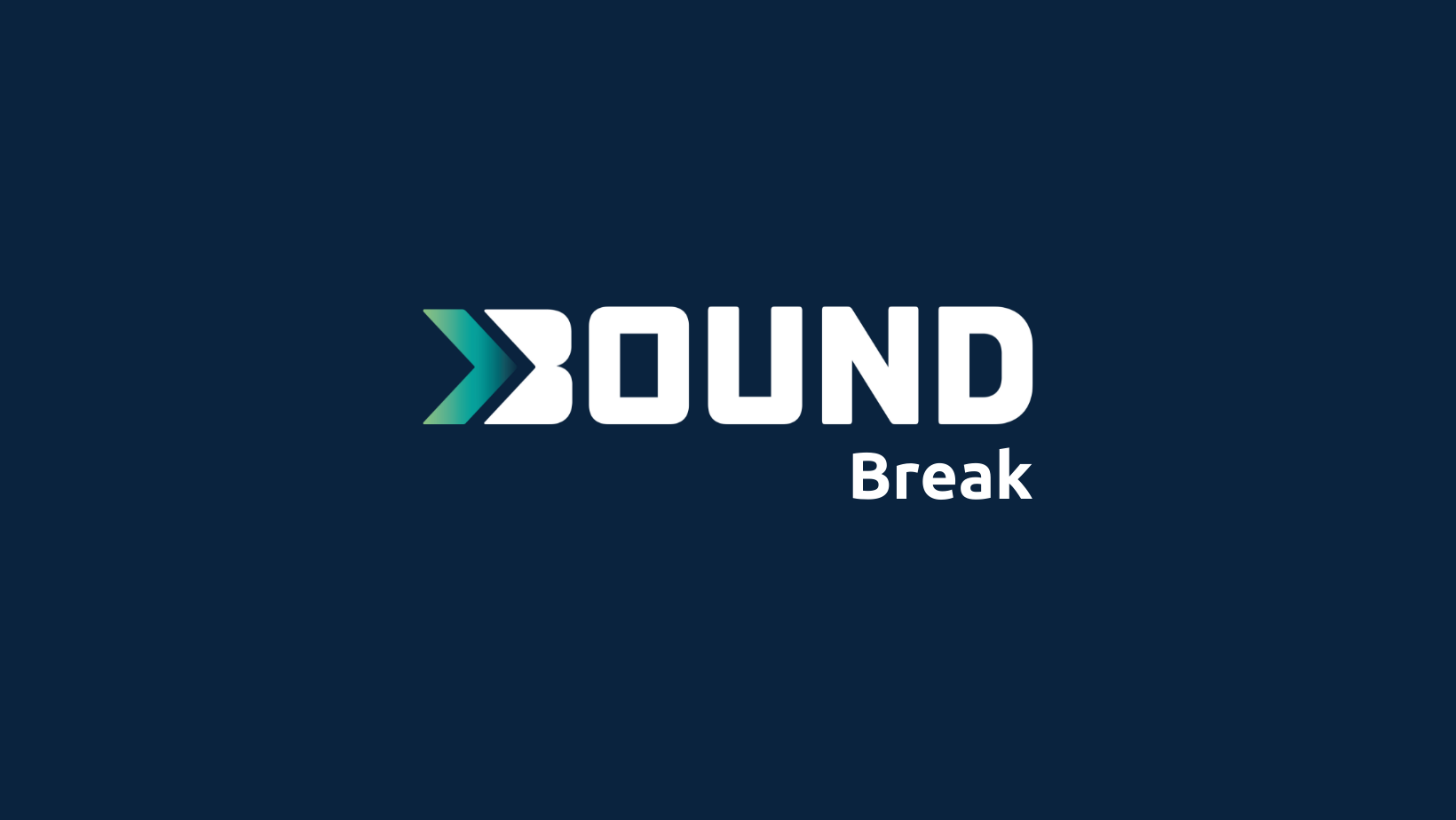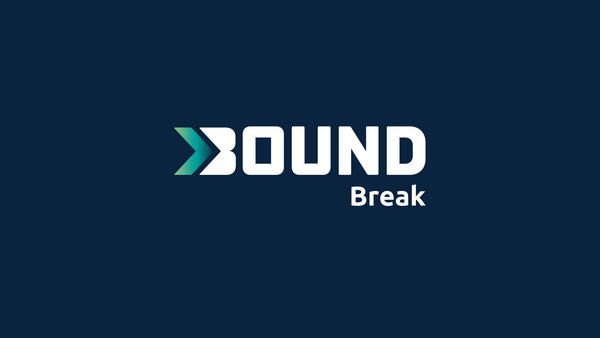 At Bound, We've Got Your Back
More than an app, we are your partner in bringing efficiency to your athletic department.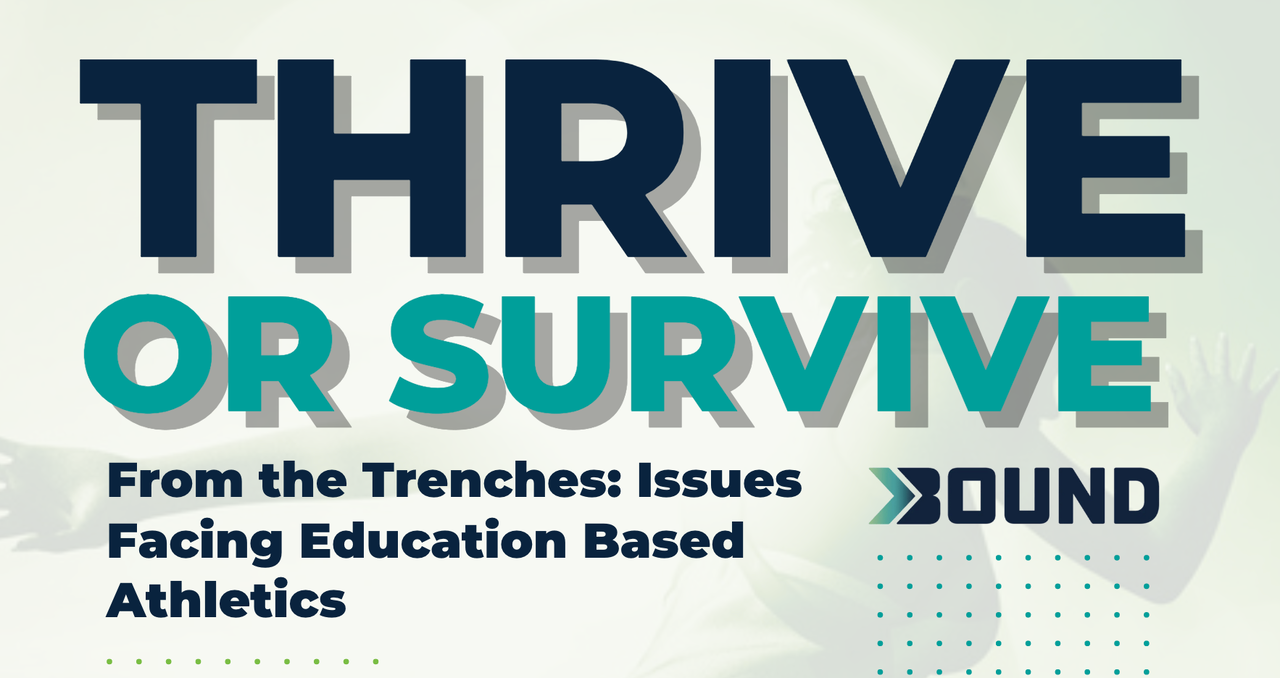 From the Trenches: Actionable Advice for ADs
Are you thriving or surviving in your role as an athletic leader?
In a recent survey—that included frank feedback from focus groups—we asked more than 300 athletic directors from schools of various sizes, demographics, and locations to identify the issues they face in their roles as athletic leaders.
Our exclusive From the Trenches series provides a unique glimpse into the issues athletic directors are facing. Check it out at the link below.
---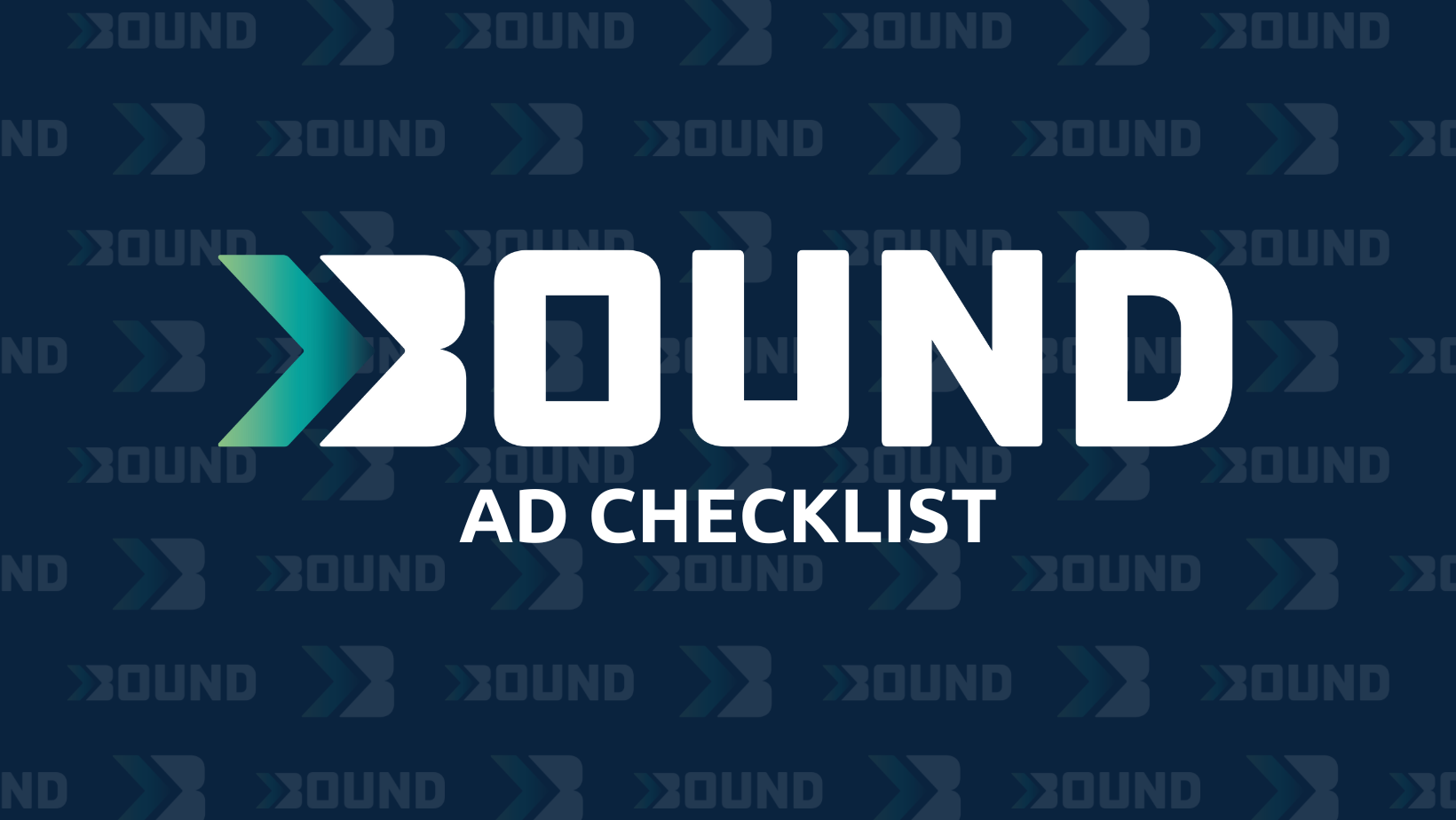 Check(list) it Out...
Looking for a simple way to get organized? We know that ADs are juggling multiple priorities 24/7/365. To help you out, we have created a series of 12 monthly AD Checklists. These easy-to-follow resources offer insight on what common tasks you'll need to address month-by-month. Download this free resource at the link.
Check Out the Podcast!
Have you given the DNA of an AD podcast a listen? Our Bound AD in Residence Scott Garvis, CMAA, digs deep with Activities Directors from around the United States to share tips and tools to make you better at what you do. Find it on all streaming platforms or on the Bound Blog!
SUBSCRIBE ON SPOTIFY!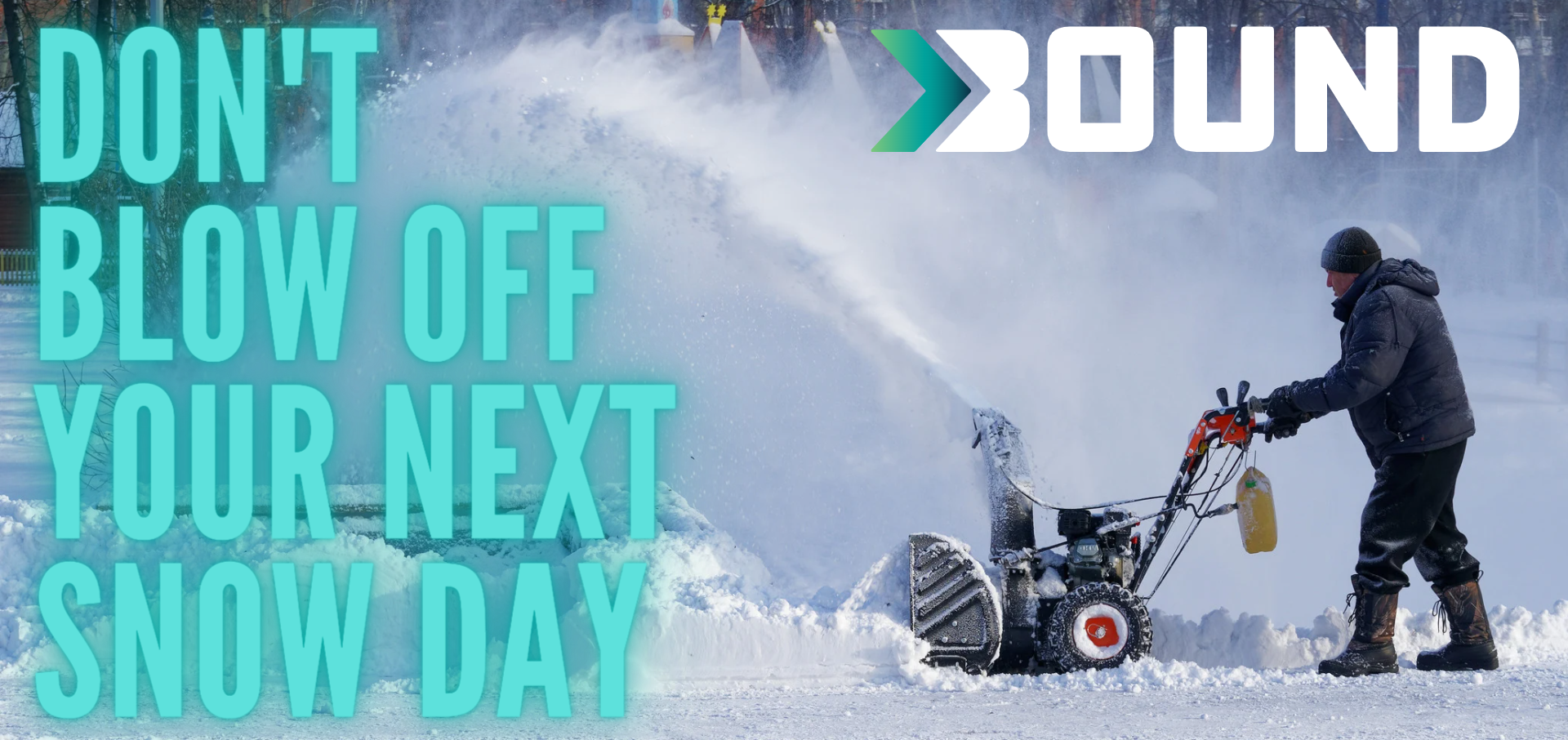 Don't Waste a Snow Day!
Yes, yes, it is not even Thanksgiving. But it won't be long before schools throughout the Midwest are calling classes due to snow. While snow days provide ADs with a little bit of down time, it doesn't have to be wasted time. We have found that snow days offer the perfect opportunity to learn more about all Bound has to offer.
Scheduling a call is as simple as clicking the button below. So next time you see the snow, click the button below!
---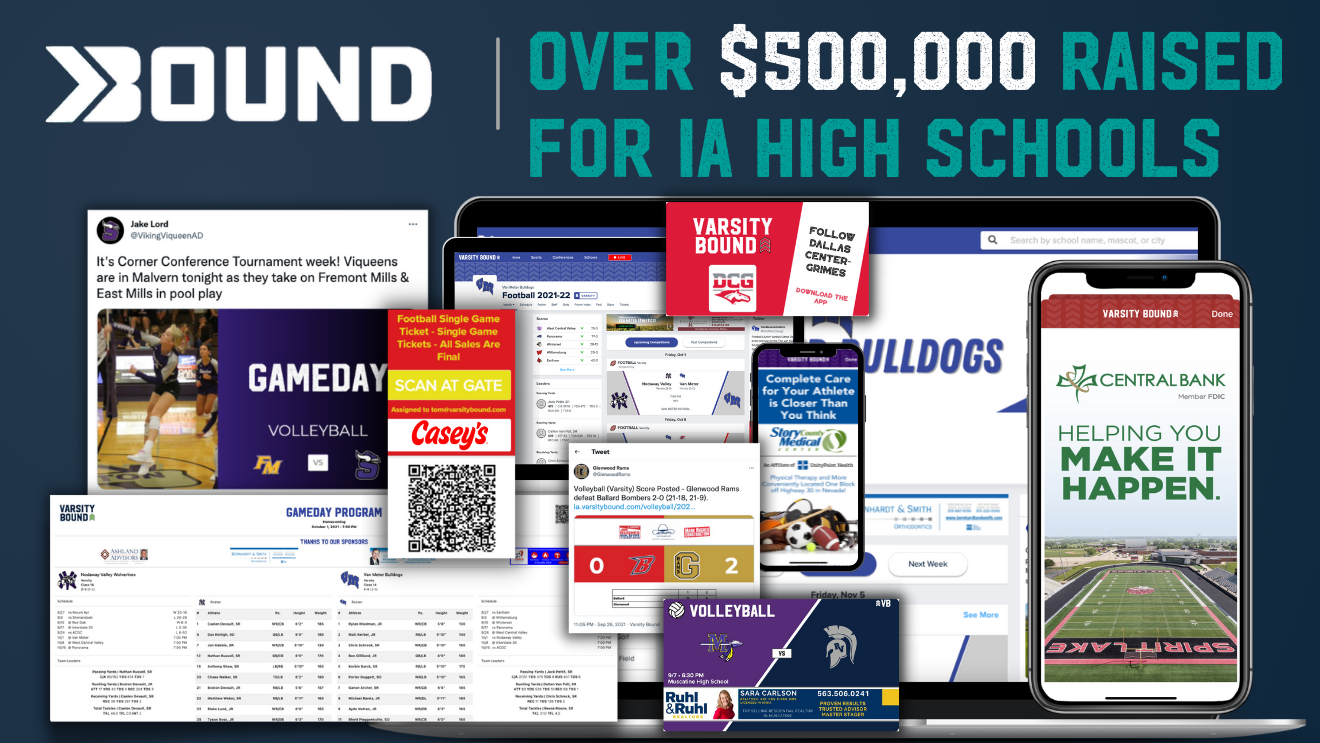 We LOVE to Help High Schools!
As both the Head Basketball Coach and Athletic Director at North Linn High School, I highly recommend the Bound Sponsorship Program for any sports team or athletic department looking to raise funds. Thanks to Scott's expertise and guidance, we were able to secure multiple sponsorships and donations, which helped us exceed our fundraising goals and provide our student-athletes with the resources they need to succeed.
—Mike Hilmer North Linn Athletic Director
To learn more about how Bound can give your fundraising program a boost, click the button below to schedule a consultation with Scott Garvis, CMAA!
---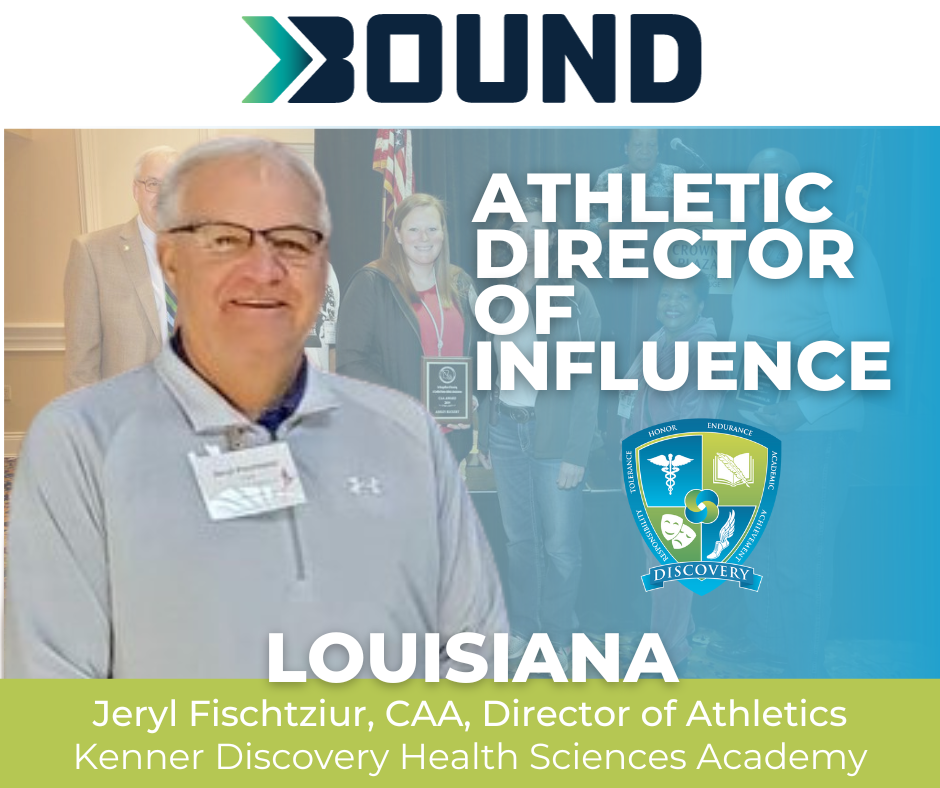 Louisiana's Fischtziur Earns Honor
Jeryl Fischtziur, the Athletic Director at Kenner Discovery Health Sciences Academy, has been honored with the Bound Athletic Director of Influence Award. This recognition celebrates Jeryl's outstanding contributions and remarkable dedication to the field of athletic administration as his achievements in the world of high school sports are truly extraordinary.
---
Bound™ is a sports technology startup based in Ames, Iowa. Founded by Sam Schill, Brian Capesius, Nathan Haila, Todd Lawler, Rob Lynch, and Tom Lynch, Bound™ leverages the founding team's extensive experience in youth activities and sports data management to create a a comprehensive platform that delivers effective, efficient web-based and app-based tools to activities administrators while putting a wealth of data in the hands of coaches, participants, parents and fans. The founding team is confident that their shared vision of making the youth activities experience easier to navigate will improve the atmosphere for all involved by leaps and bounds.