Bound Break (Issue 26)
Bound has some BIG NEWS in this issue of Break. From national partnerships to a couple new informative offerings from our in-house ADs ... this is an issue you don't want to miss!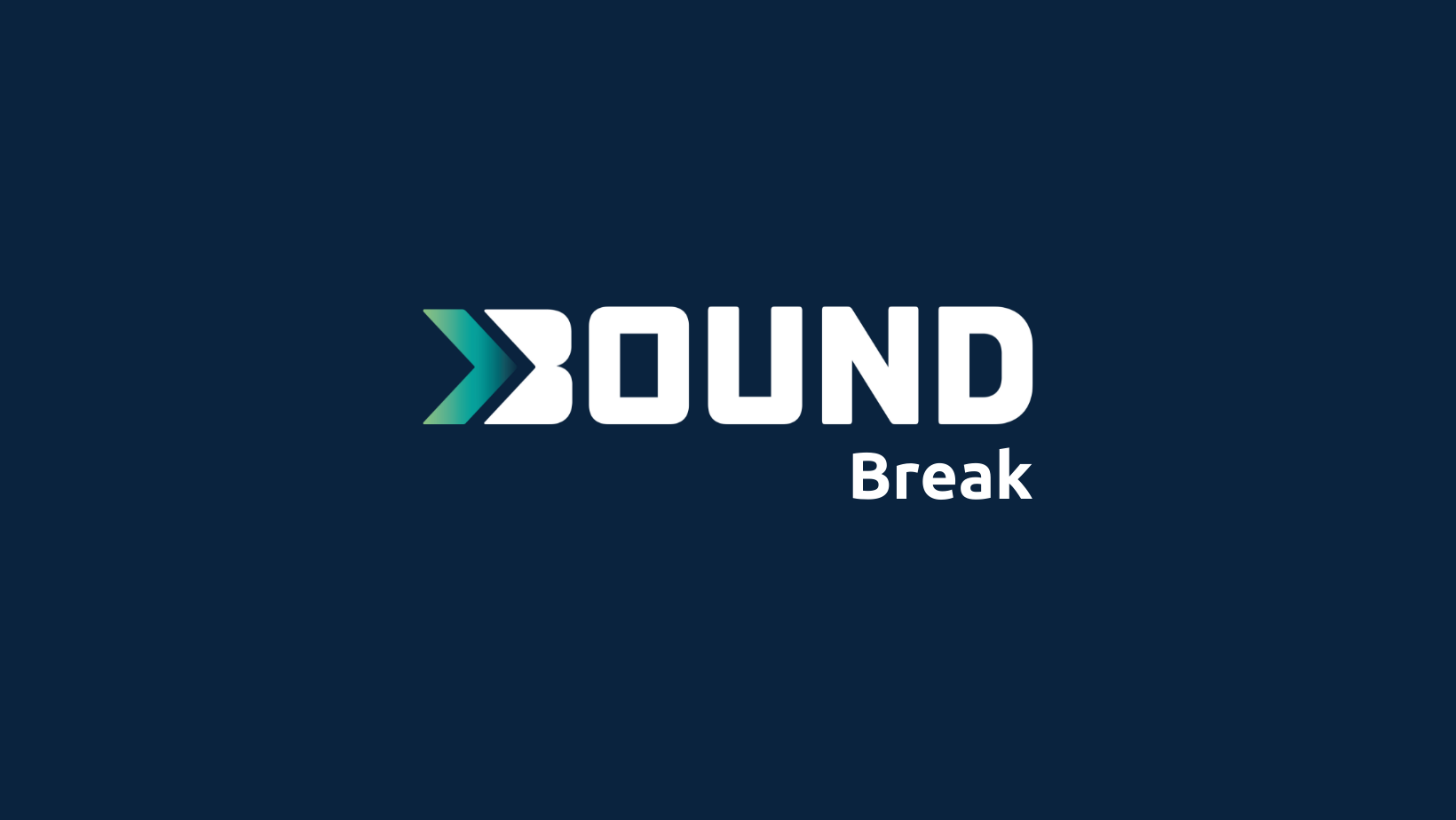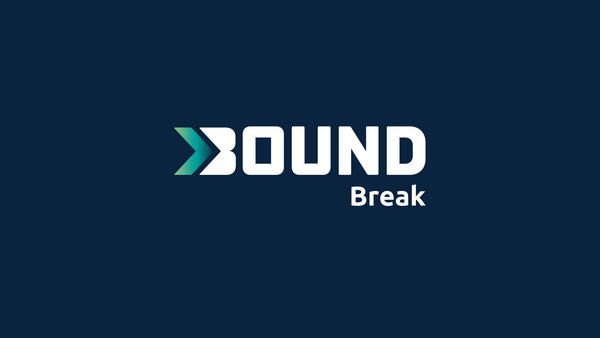 We're Making Connections!
Big news from Bound are making it easier to get your hands on the ultimate Athletics Department management tool.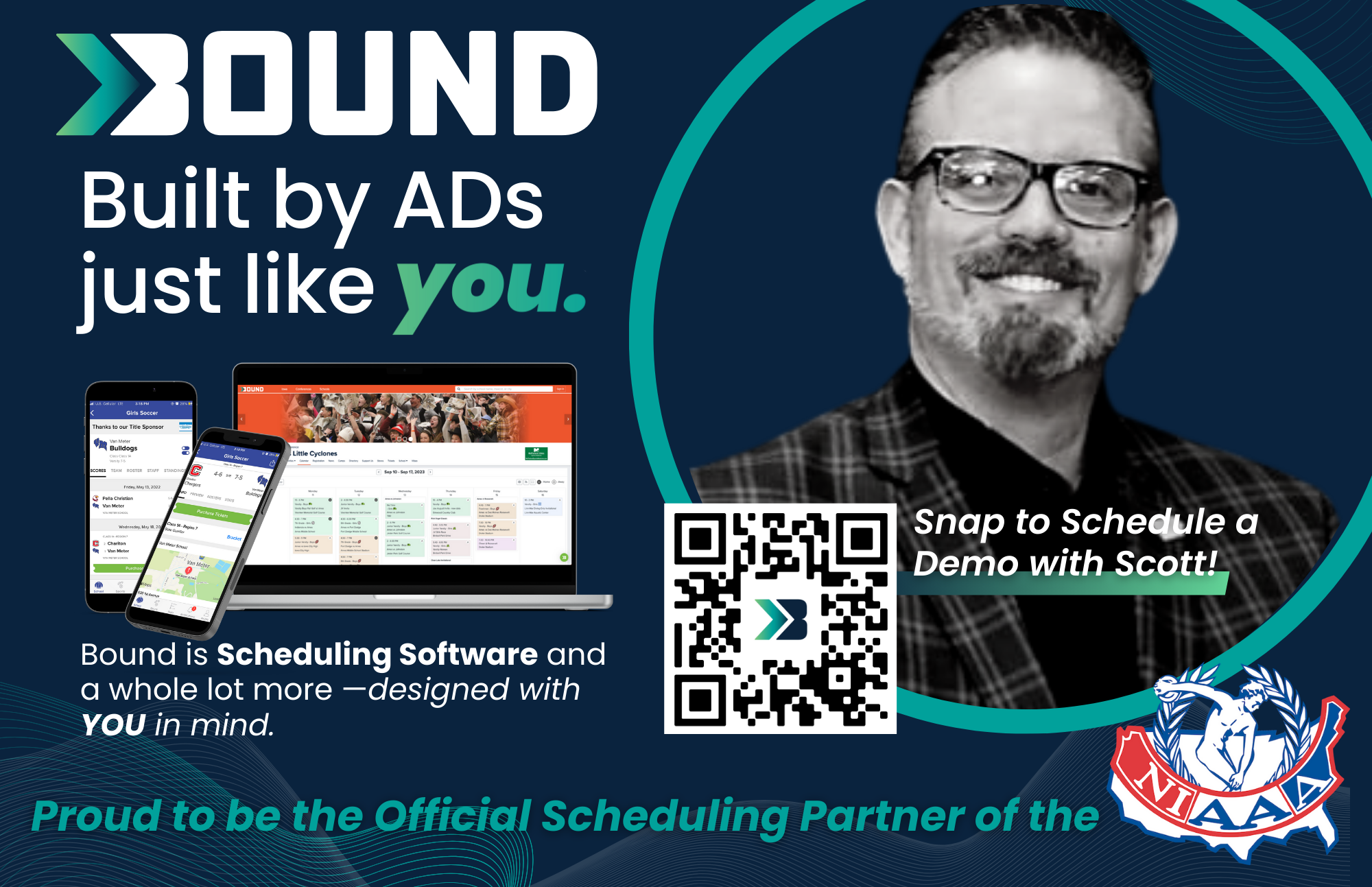 BIG. NEWS. Bound and NIAAA Enter Partnership
As it continues to grow to serve more athletics administrators, coaches and high school sports fans across the country, Bound has entered a strategic partnership with the National Interscholastic Athletic Administrators Association (NIAAA). Recognizing Bound's industry-leading activities management capabilities, NIAAA has named the company its Official Scheduling Partner.
This collaboration signifies a significant step forward in Bound's mission to help athletic directors make their operations more efficient while building stronger, more engaged communities around high school sports programs.
"This is a valuable endorsement that signals to athletic administrators across the country that the NIAAA sees Bound as an effective tool in moving programs forward," says Scott Garvis, CMAA, Bound Athletic Director in Residence. "Our comprehensive solution was built by athletic directors for athletic directors. We are confident that we can help ADs strengthen their programs by easing the administrative burden and increasing the amount of time they have to lead."
---
And That's Not All:
Big News Out of South Dakota Too
The South Dakota High School Activities Association (SDHSAA) has reached an agreement to make software provider Bound its exclusive ticket platform for all state tournament competitions. In addition the SDHSAA is providing the platform's comprehensive activities management tools to all member schools at no cost.
The agreement begins with the start of the 2023-24 school year.
"We have worked with the team at SDHSAA on a number of projects in recent years," says Bound CEO Sam Schill. "We provided them with tools that made it more efficient for them to do their jobs. They saw the value the Bound platform provides, and as an association they are being proactive in putting our tools in the hands of Activities Directors in their state. The primary goal is to help ADs manage their programs with a single solution. It is a real bonus that they are offering it to member institutions at no cost to the school district."
Check Out the Podcast!
Have you given the DNA of an AD podcast a listen? Bound AD in Residence digs deep with Activites Directors from around the United States to share tips and tools to make you better at what you do. Find it on all streaming platforms or on the Bound Blog!
SUBSCRIBE ON SPOTIFY!
Webinar Focused on Achieving Excellence
Professional development is an ongoing journey for educators, and athletic directors (ADs) and coaches. The path to success in the world of athletics requires dedication, continuous learning, and a commitment to growth.
Bound's Brian Petersen recently hosted a webinar for ADs and Coaches looking to improve themselves and their teams. Brian, who has 15 years of experience as an athletic director and an extensive coaching background, discussed the importance of embracing five key maxims to sharpen one's competitive edge. Click the video above to watch.
This is a weekly feature ... be sure to click the button below to subscribe to our YouTube channel!
---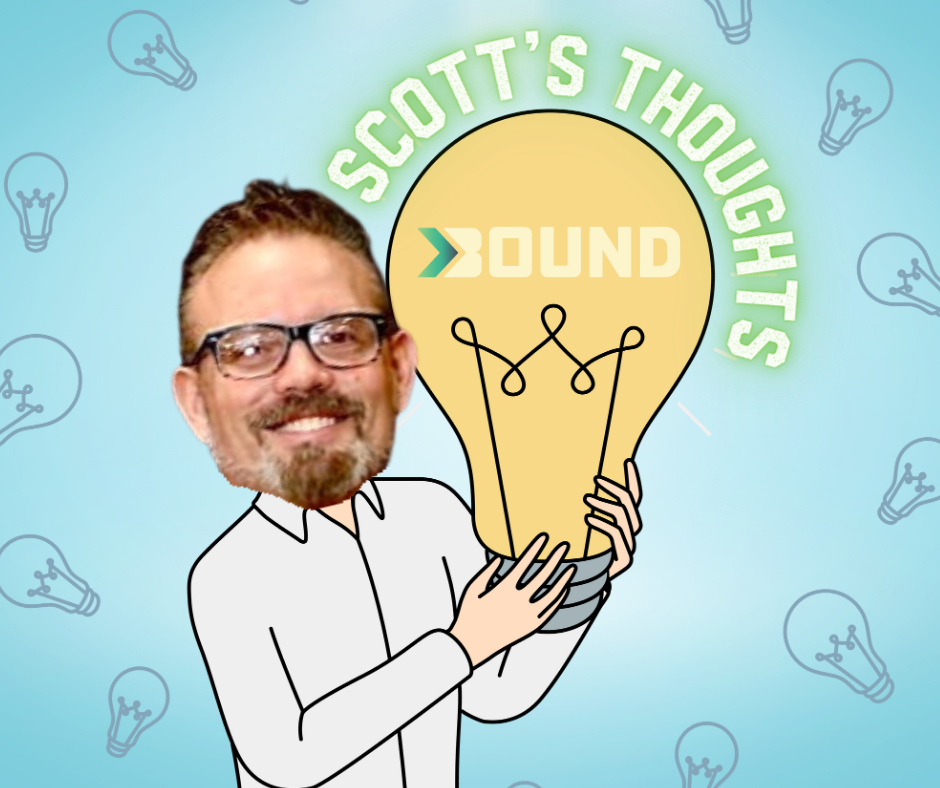 Our New Feature is NOW AVAILABLE on X!
Looking for quick, actionable advice to help you do your job better? Look no further than Scott's Thoughts NOW POSTING WEEKLY on X! Here's a sample of the thought bombs our AD in Residence Scott Garvis, CMAA, is dropping on the weekly:

🏟️ To ensure safety at school athletic events, assess your risks and have a clear emergency plan in place. Learn more at https://www.blog.gobound.com/school-athletic-event-safety-risks/ #ScottsThoughts
Give us a follow for Scott's Thoughts AND MUCH MORE at the button below.
---
Yeradi Earns AD of Influence Honor
In a recognition of his outstanding contributions to the world of high school athletics, Larry Yeradi, the Athletic Director at Wright High School in Wyoming, has been honored with the prestigious Bound Athletic Directors of Impact award. Yeradi, whose journey at Wright High School dates back to 1991, has left an indelible mark on the school's sports programs through his unwavering commitment and remarkable achievements.
---
Downtime is hard to come by as winter sports pick up steam. If you're looking to add a few more minutes to your day, you should invest 30 minutes to learn more about how Bound can streamline your operations. Our proven solutions have helped Activities Departments do more! Just click the button below to schedule a 30 minute consultation.
---

Looking for a professional development tool for your staff? This book from Bound AD in Residence, Scott Garvis, CMAA, offers great insight on what it takes to be an exceptional Activities Director. It is perfect to share with those you are mentoring to take the next step in their career in athletics administration!
---
Bound™ is a sports technology startup based in Ames, Iowa. Founded by Sam Schill, Brian Capesius, Nathan Haila, Todd Lawler, Rob Lynch, and Tom Lynch, Bound™ leverages the founding team's extensive experience in youth activities and sports data management to create a a comprehensive platform that delivers effective, efficient web-based and app-based tools to activities administrators while putting a wealth of data in the hands of coaches, participants, parents and fans. The founding team is confident that their shared vision of making the youth activities experience easier to navigate will improve the atmosphere for all involved by leaps and bounds.