Bound Break (Issue 6)
Brand New Podcast from Bound!
In concert with the release of the new book from Scott Garvis, CMAA, Bound AD in Residence, we are launching a new podcast series. The podcast will provide insight on what it takes to level up as an AD directly from those around the country who are doing it day-in and day-out.
You can give the Intro and Chapter 1 episodes a listen below. We encourage you to subscribe on your favorite streaming platform so you don't miss a single value bomb that Scott and his guests drop!
The DNA of an AD Podcast: Intro
The DNA of an AD Podcast: Chapter 1
Scroll Down to Read Chapter 1!
---
---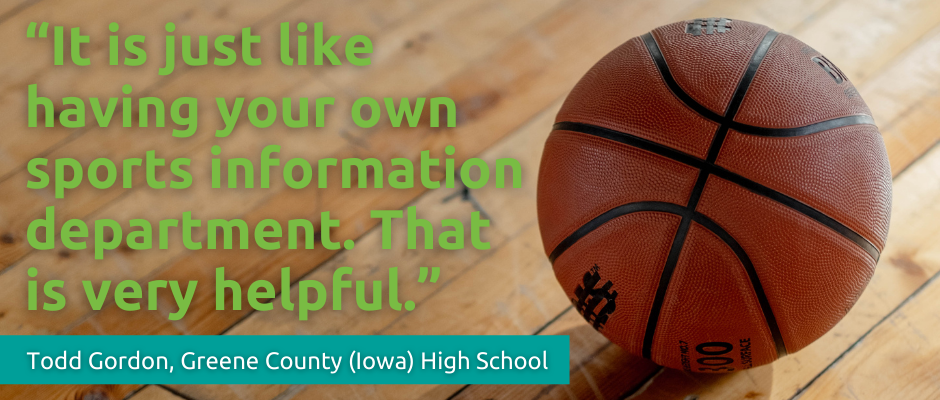 Bound™ Offers an Extra Set of Hands
What Greene County High School lacks in size – the Rams compete in Iowa's second-smallest class in most sports – the district makes up for in passion for its athletes. To feed the community's appetite for information about Greene County High School sports teams, Activities Director Todd Gordon, CMAA, has turned to Bound™.
---
Get an Exclusive Look at Chapter 1 of the New Book from Our AD in Residence
The newest book from Bound™ Athletic Director in Residence Scott Garvis, CMAA, is generating a TON of buzz! The book steps through the 12 principles of highly effective athletics administrators, offering tips and tools to help even the most seasoned AD continue to grow and thrive. Click below to check out Chapter 1.
---
Stats and More… at Your Fingertips
The team that developed the innovative QuikStats Iowa platform is behind Bound™, which made pulling varsity level stats from virtually every sport in Iowa into the app seamless. From bowling and volleyball to wrestling, track and more, individual and team stats for Iowa high school athletes are available at the fingertips of Bound™ users.
The entry of stats for varsity level sports is mandated for all schools by the Iowa Girls High School Athletic Union and the Iowa High School Athletic Association. After the stats are loaded, they are made available for free to anyone, anywhere.
Originally, the stats were only available on a website. When Bound™ was launched in 2018, it made the information accessible via app for the first time. Currently the stats function is only available for Iowa high schools, although the technology can be configured to accommodate any state association.
Learn more about Bound™ tools for high schools at the button below.
---
Bound™ is a sports technology startup based in Ames, Iowa. Founded by Sam Schill, Brian Capesius, Nathan Haila, Todd Lawler, Rob Lynch, and Tom Lynch, Bound™ leverages the founding team's extensive experience in youth activities and sports data management to create a a comprehensive platform that delivers effective, efficient web-based and app-based tools to activities administrators while putting a wealth of data in the hands of coaches, participants, parents and fans. The founding team is confident that their shared vision of making the youth activities experience easier to navigate will improve the atmosphere for all involved by leaps and bounds.