ADs of Influence: South Dakota
Casey Meile is one the most impactful athletic leaders in South Dakota and across the nation.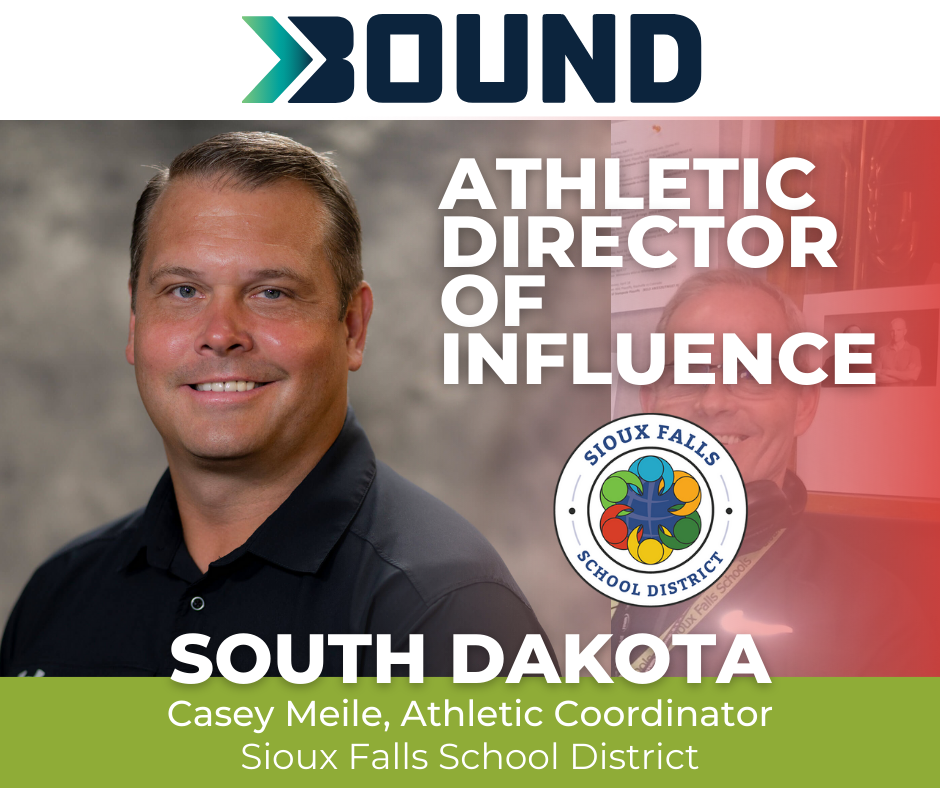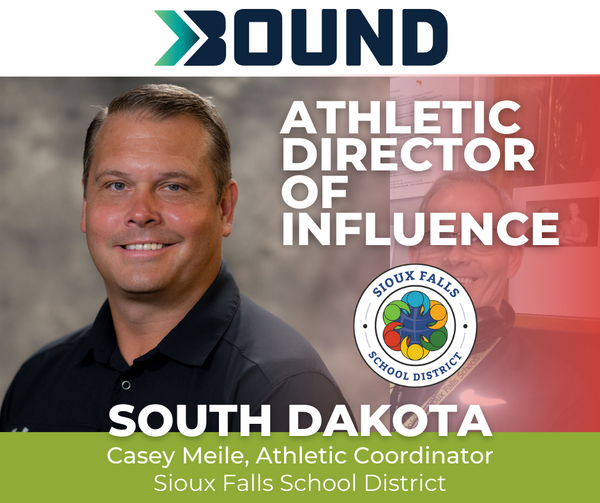 Casey Meile is one the most impactful athletic leaders in South Dakota and across the nation.
Casey Meile is the coordinator of athletics and physical education for Sioux Falls Public Schools. Caseyserved as Athletic Director of Roosevelt High School, & spent 11 years as a college football coach. Casey is currently serving as the president of the SDIAA.He and his wife, Laura, have three children: Ella, Peyton and Faye. Meile's passion for education based athletics is evident in his work for Sioux Falls.
One of Casey's real strengths is his ability to organize, which is an integral quality to have in coordinator of athletics position, Another important quality is that he has a very strong work ethic.
Meile's dedication to developing student-athletes both academically and athletically has helped shape the lives of countless young people in the Sioux Falls community, and his achievement is a testament to his hard work and commitment to excellence.
Casey Says:
"I take pride in this role and I am dedicated to providing our students with the best possible athletic experience, both on and off the field. implementing policies & procedures that promote fairness, sportsmanship, and the overall well-being of our student-athletes."
About Bound ADs of Influence
This award is specifically designed to recognize and honor athletic directors who demonstrate exceptional leadership and positively impact the lives of those they lead, including students and coaches. The award recognizes those individuals who display creativity, innovation, and a passion for using technology to drive positive change within their athletic programs.
Athletic directors who are nominated for this award must demonstrate a commitment to excellence and an unwavering dedication to their teams. They must be able to inspire their athletes and coaches to achieve their best, while also fostering an environment of inclusivity, sportsmanship, and fair play.
The Bound Athletic Director of Influence recognition award is a highly respected accolade in the field of athletics, and it serves as a symbol of the recipient's dedication to the growth and development of their program, their athletes, and their community. It is an honor to receive this award, and we are proud to recognize those who have made a significant impact on the lives of others through their work as an athletic director.
Do you know an Athletic Director of Influence who deserves recognition? Email scott.garvis@gobound.com TODAY!