ADs of Influence: New Jersey
Jason Corley, CMAA, is one the most impactful athletic leaders in New Jersey and across the nation.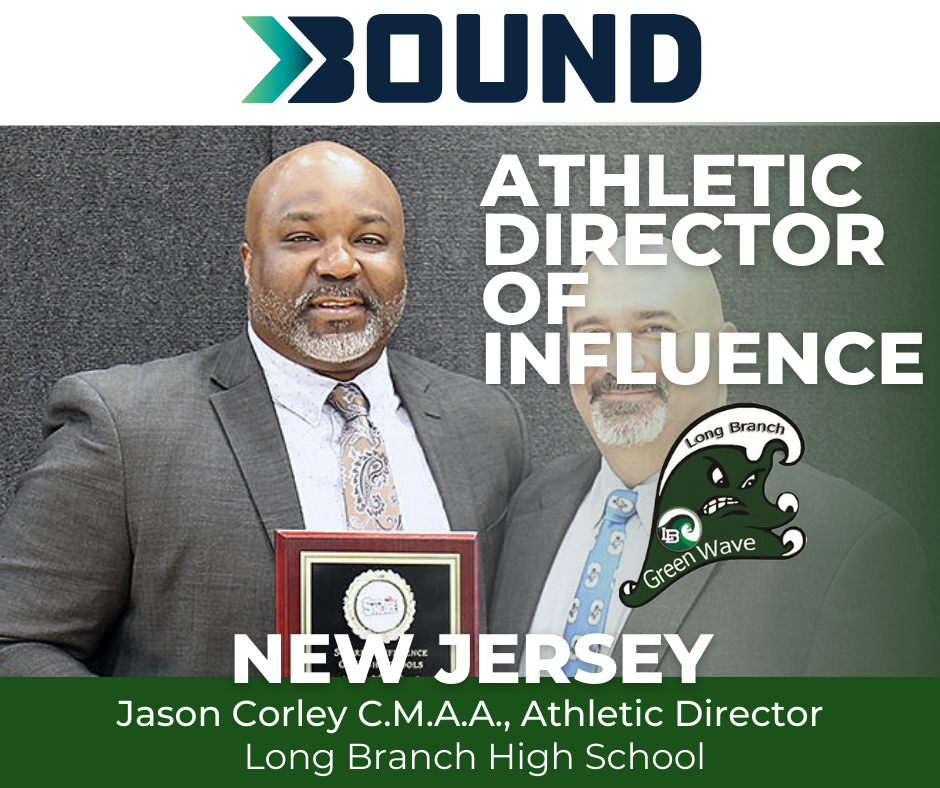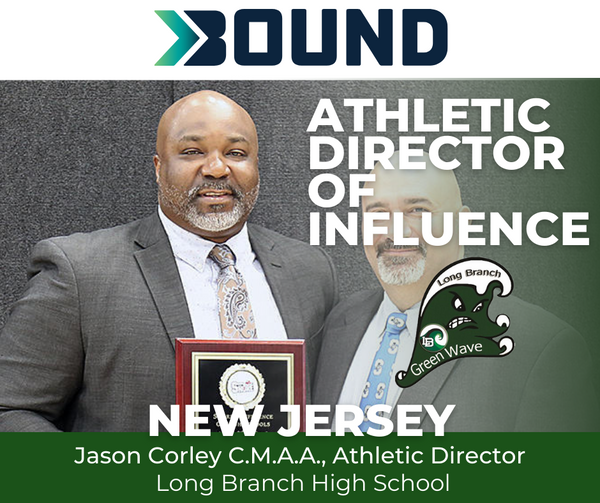 Jason Corley, CMAA, is one the most impactful athletic leaders in New Jersey and across the nation.
Mr. Jason M. Corley, has distinguished himself in a leadership role with acumen, skill and defined purpose.Jason received his Bachelor of Science degree in Recreation Administration from Kean University. Determinedly, Jason went on to earn two Master degrees' in the field of education, the first, Teaching Education, the second Educational Leadership.
Jason is an active member of his community, Jason takes his civic responsibilities very seriously. As such he is an active member of multiple professional organizations that allow Jason to give his time to the community to which he is deeply committed too.
Jason's dedication to giving back & working at his alma mater has been recognized by many prestigious community, conference, state & national organizations. Jason was named Athletic Director of the Year by Jersey Sporting News.
Jason Says:
"If you live through defeat, you're not defeated, If you are beaten but acquire wisdom, you have won. Lose yourself to improve yourself. Only when we shed all self-definition do we find who we really are." -RZA
About Bound ADs of Influence
This award is specifically designed to recognize and honor athletic directors who demonstrate exceptional leadership and positively impact the lives of those they lead, including students and coaches. The award recognizes those individuals who display creativity, innovation, and a passion for using technology to drive positive change within their athletic programs.
Athletic directors who are nominated for this award must demonstrate a commitment to excellence and an unwavering dedication to their teams. They must be able to inspire their athletes and coaches to achieve their best, while also fostering an environment of inclusivity, sportsmanship, and fair play.
The Bound Athletic Director of Influence recognition award is a highly respected accolade in the field of athletics, and it serves as a symbol of the recipient's dedication to the growth and development of their program, their athletes, and their community. It is an honor to receive this award, and we are proud to recognize those who have made a significant impact on the lives of others through their work as an athletic director.
Do you know an Athletic Director of Influence who deserves recognition? Email scott.garvis@gobound.com TODAY!