ADs of Influence: Georgia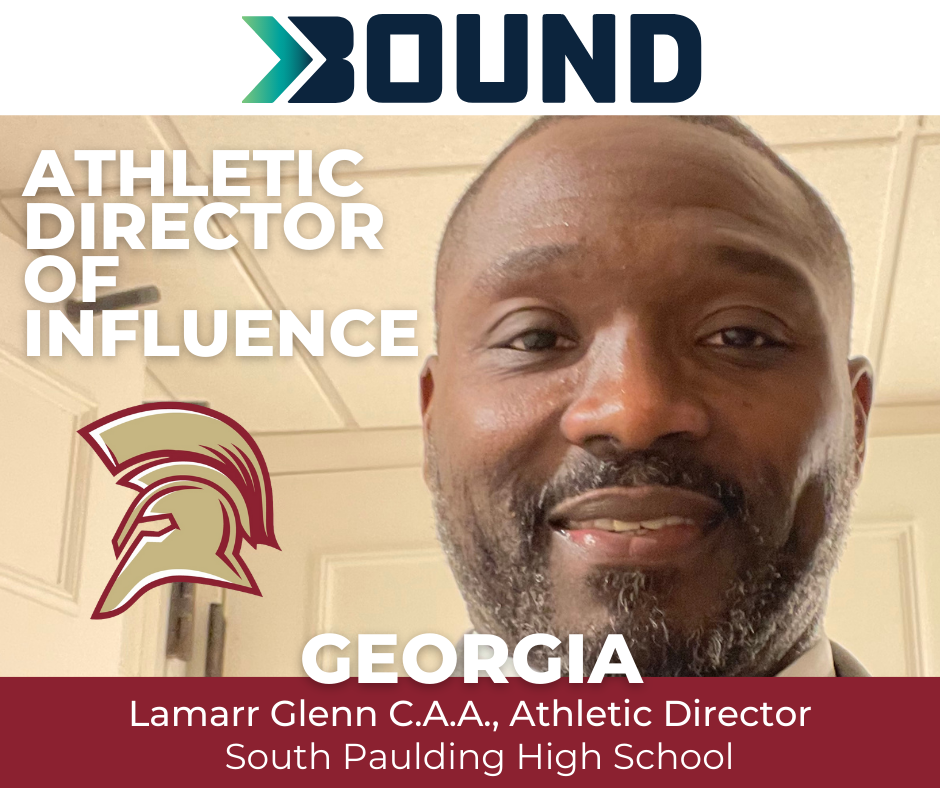 Lamarr Glenn, CAA, is one the most impactful athletic leaders in Georgia and across the nation.
Glenn is a native of Ormond Beach, Florida, moving to Georgia in 2014. He holds a bachelor's degree from Florida State University, a Master's in Business Administration from Saint Leo University, and an Education Specialist in Leadership degree from Berry College. Mr. Glenn is entering his twentieth (20th) year in education and seventeenth (17th) as an Athletic Director.
Mr. Glenn is an active member of the National Interscholastic Athletic Administrators Association. He won the NIAAA Distinguished Service Award for the state of Georgia in 2020. He is a current member of the NIAAA Awards Committee. Also, he is a member of the NIAAA LTI National Faculty.
Mr. Glenn was a four-year letterman of the Florida State University Football team from 1994-1998 seasons. He was named Offensive Team Captain in 1998. He went on to be drafted in the sixth (6th) round of 1999 NFL Draft by the Tampa Bay Bucs.
Lamarr's Favorite Quote
"If you can't fly then run, if you can't run then walk, if you can't walk then crawl, but whatever you do you have to keep moving forward." ~ MLK
About Bound ADs of Influence
This award is specifically designed to recognize and honor athletic directors who demonstrate exceptional leadership and positively impact the lives of those they lead, including students and coaches. The award recognizes those individuals who display creativity, innovation, and a passion for using technology to drive positive change within their athletic programs.
Athletic directors who are nominated for this award must demonstrate a commitment to excellence and an unwavering dedication to their teams. They must be able to inspire their athletes and coaches to achieve their best, while also fostering an environment of inclusivity, sportsmanship, and fair play.
The Bound Athletic Director of Influence recognition award is a highly respected accolade in the field of athletics, and it serves as a symbol of the recipient's dedication to the growth and development of their program, their athletes, and their community. It is an honor to receive this award, and we are proud to recognize those who have made a significant impact on the lives of others through their work as an athletic director.
Do you know an Athletic Director of Influence who deserves recognition? Email scott.garvis@gobound.com TODAY!