ADs of Influence: Colorado
Michael Hughes, CMAA, is one the most impactful athletic leaders in Colorado & across the nation.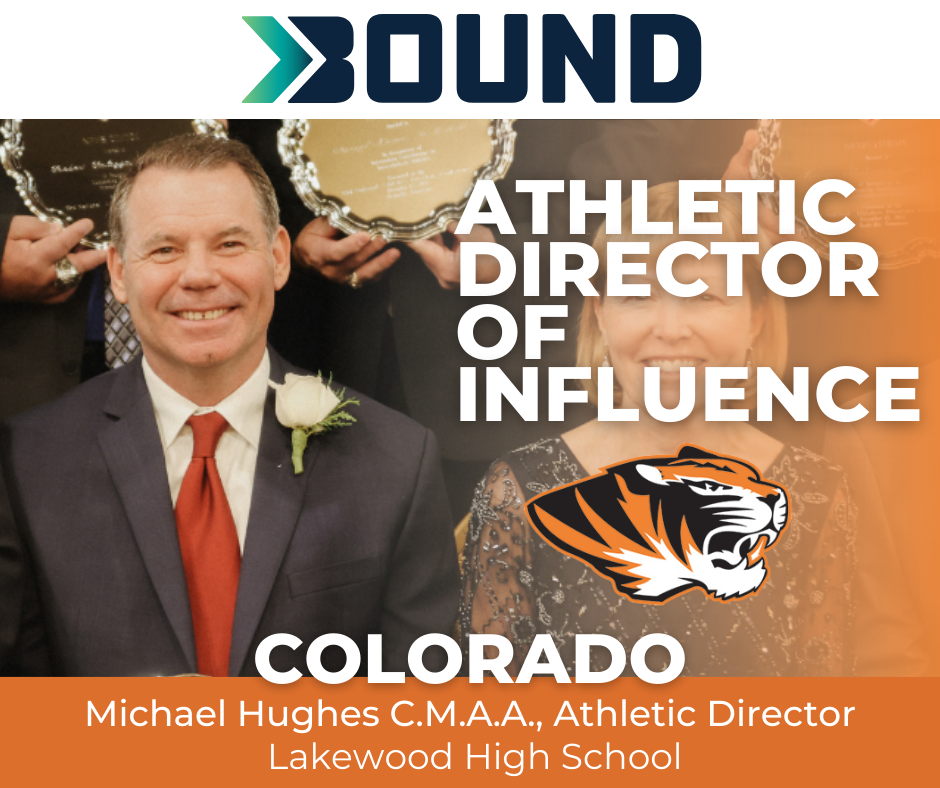 Michael Hughes, CMAA, is one the most impactful athletic leaders in Colorado and across the nation.
Hughes is a leader in Jefferson County, Colo., where he currently is the assistant principal/athletic director of Lakewood High School. He is the current chair of the Jefferson County Track and Field & Football Committees, and previously chaired the county's volleyball committee. In addition, he currently sits on the Jefferson County Professional Development Committee.
At the state level, Hughes has served on the Colorado Athletic Directors Association (CADA) Executive Committee since 2006 and is its secretary. In 2013-14, he completed a term as CADA President. He also has extensive service to the(CHSAA), including 15 years as a member of its Legislative Council.
Hughes has made the most of his 16 years as a National Interscholastic Athletic Administrators Association (NIAAA) member. Since 2015, he has been a member of the NIAAA Publications Committee & currently serves as vice-chair. As a part of that committee, Hughes edits the Media Minute column in IAA Magazine.
Michael Says:
"Show your student-athletes that you care for them."
About Bound ADs of Influence
This award is specifically designed to recognize and honor athletic directors who demonstrate exceptional leadership and positively impact the lives of those they lead, including students and coaches. The award recognizes those individuals who display creativity, innovation, and a passion for using technology to drive positive change within their athletic programs.
Athletic directors who are nominated for this award must demonstrate a commitment to excellence and an unwavering dedication to their teams. They must be able to inspire their athletes and coaches to achieve their best, while also fostering an environment of inclusivity, sportsmanship, and fair play.
The Bound Athletic Director of Influence recognition award is a highly respected accolade in the field of athletics, and it serves as a symbol of the recipient's dedication to the growth and development of their program, their athletes, and their community. It is an honor to receive this award, and we are proud to recognize those who have made a significant impact on the lives of others through their work as an athletic director.
Do you know an Athletic Director of Influence who deserves recognition? Email scott.garvis@gobound.com TODAY!