ADs of Influence: California
Jean Ashen is one the most impactful athletic leaders in California and across the nation.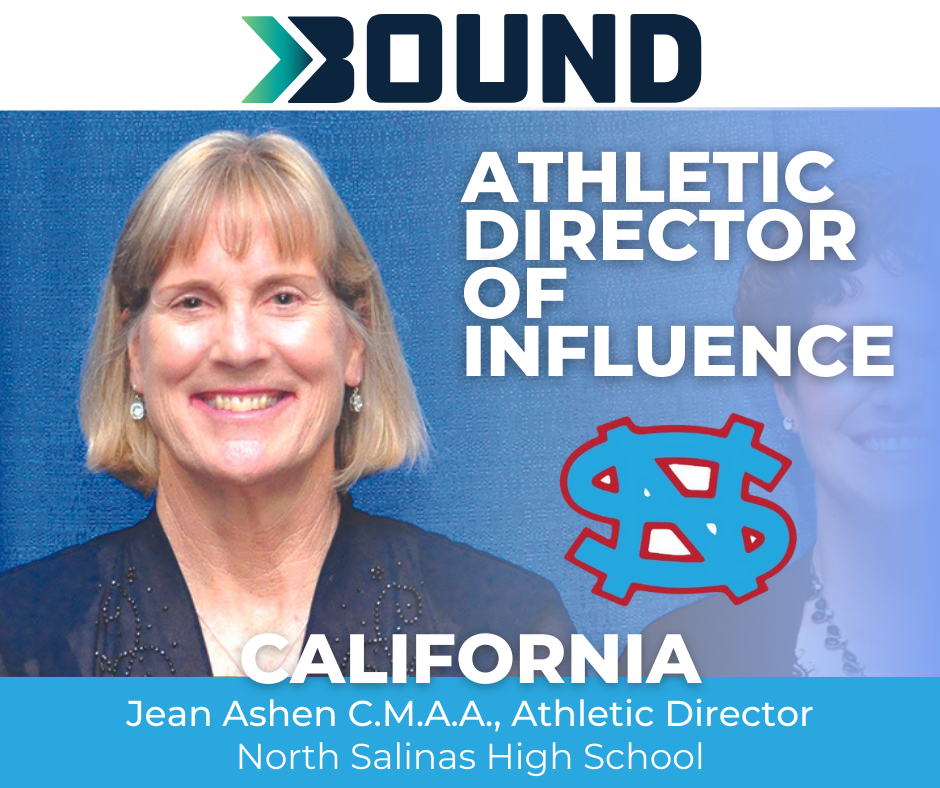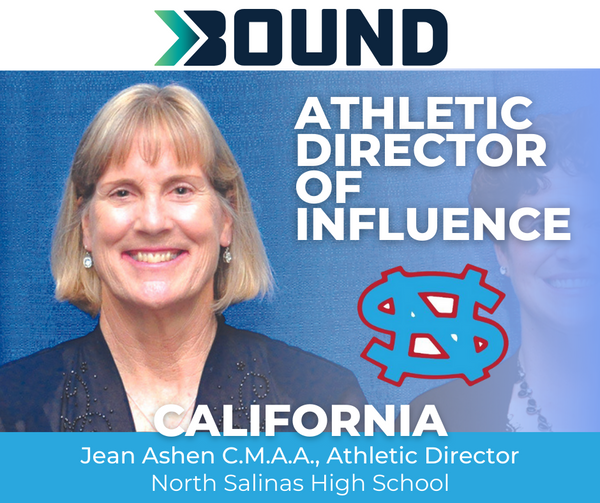 Jean Ashen is one the most impactful athletic leaders in California and across the nation.
Jean Kinn Ashen's seen many athletes come through North Salinas in 30 years as athletic director. Ashen, athletic director at North Salinas – her alma mater – for the past 20 years, has given a lifetime of service to interscholastic athletics at the local and state levels in California and nationally with the NIAAA.Locally, Ashen has been a member of the SUHSD Sportsmanship Task Force, served as a volunteer sports columnist for the Salinas Californian and has been involved with the National Girls and Women in Sports Luncheon since 1994.
She encourages athletes to participate in multiple sports as they learn time management skills and will interact with different types of people.
Ashen holds a position on the CSADA board, specifically as the National Interscholastic Athletic Administrators Association (NIAAA) liaison and certification coordinator Among her awards, Ashen was selected Central Coast Section Athletic Director of the Year in 2003, and she received the NIAAA State Award of Merit in 2004 and the CSADA Jim Echols Award in 2006.
Jean Says:
"We are supposed to meet the needs of our kids, If we have 50 girls that want to play, we better figure out a way to have it."
About Bound ADs of Influence
This award is specifically designed to recognize and honor athletic directors who demonstrate exceptional leadership and positively impact the lives of those they lead, including students and coaches. The award recognizes those individuals who display creativity, innovation, and a passion for using technology to drive positive change within their athletic programs.
Athletic directors who are nominated for this award must demonstrate a commitment to excellence and an unwavering dedication to their teams. They must be able to inspire their athletes and coaches to achieve their best, while also fostering an environment of inclusivity, sportsmanship, and fair play.
The Bound Athletic Director of Influence recognition award is a highly respected accolade in the field of athletics, and it serves as a symbol of the recipient's dedication to the growth and development of their program, their athletes, and their community. It is an honor to receive this award, and we are proud to recognize those who have made a significant impact on the lives of others through their work as an athletic director.
Do you know an Athletic Director of Influence who deserves recognition? Email scott.garvis@gobound.com TODAY!