AD of Influence: Arkansas
Dr. Dustin Smith is one the most impactful athletic leaders in Arkansas and across the nation.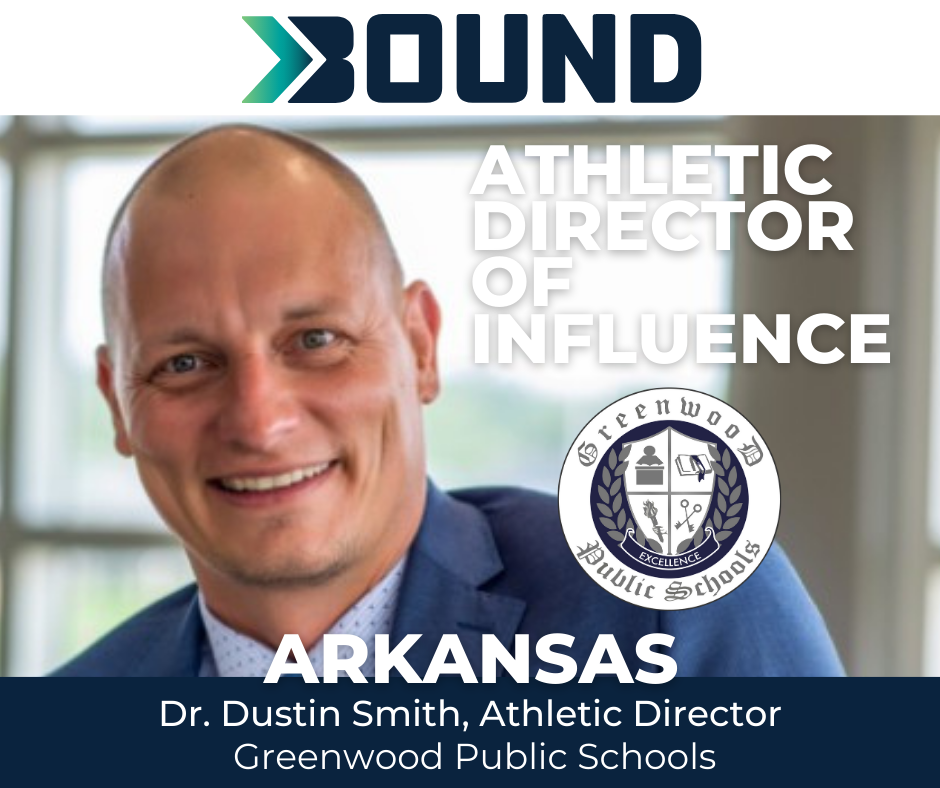 Dustin Smith assumed the role of Director of Athletic Operations and Student Services in the Spring of 2016. Dr. Smith most recently served the University of Arkansas Fort Smith as Athletic Director where he brought the Lions athletic program from a Junior College program to a Division II NCAA program.
Dr. Smith has earned Bachelor's Degrees in Mass Communications and Physical Education from Northwestern Oklahoma State, a Masters in Sports Administration from East Central University, and a Doctorate in Education from the University of Arkansas.
All ADs have crazy, over-the-top, stories, that no class or book has prepared them for. We want to hear them, laugh with you, and grow into better ADs as we navigate across the U.S. for the craziest athletic director stories out there. Let's turn our setbacks, into knowledge.
Dr. Smith's Favorite Quote
"Create champions in the classroom, community, and competition."
Do you know an Athletic Director of Influence who deserves recognition? Email scott.garvis@gobound.com TODAY!